Learn the Top Tricks and Tips for How to do Yellow Eye Makeup in This Article
Yellow is a trendy and popular color for many different types of makeup, from eye shadow to lipstick. We love yellow, so we have listed all the tips for using yellow eye shadow below. Recently, unusual styles have become fashionable, so yellow is becoming more commonly used. We will share with you the trick to applying yellow eye makeup to give yourself a bold, unique look, without filling the lines on your eyelid.
First thing's first. You should not neglect you usual eye-makeup routine just because you are trying a different color. In order to prepare for your eye makeup, we recommend using a fixing eye base on your eyelid without applying any eye shadow to your eyes. After applying eyelid fixing cream or base to your eyes, let it dry a little, then equalize the color of your eyelid with a skin-colored eye shadow that does not show up on your eyelid. After the fixing process is finished, let's begin:
How to Do Yellow Eye Makeup
Yellow Eye Shadow with Black and White Eyeliner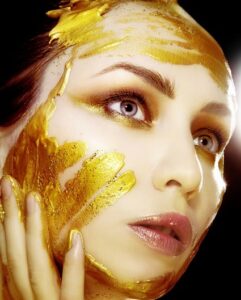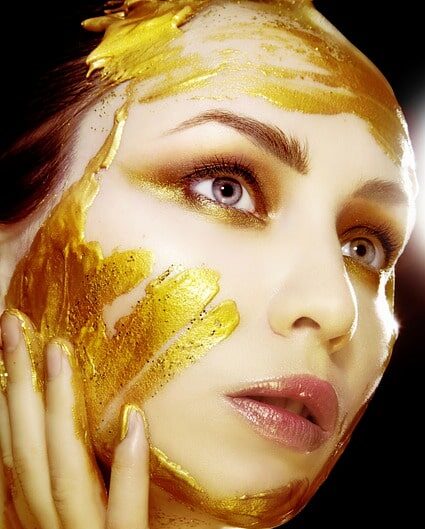 First, apply shadow to the crease area of the eyelid with a eye shadow in the color of your eyelid. After you finish the process, take a little yellow color from your palette with the brush and make a slight transition to the crease area of your eyelid. Then, do this process a few more times. The main purpose of this procedure is to make sure there are no lines on your eyelid and the yellow color does not disappear during the day. That's why we apply this process more than once to increase the permanence of your eyelid.
If you prefer light colors in your eye make-up, you should pay attention to the fact that the floor is close to white so that the color you will use will appear completely. In the first step, apply the concealer to your eyelids, then fix the product on your eyelid with powder. Next, apply a contour to the crease for a warm transition. Then, you can apply the yellow eye shadow by buffering to achieve a more intense color. Finally, you can complete your eye makeup with a thin eyeliner and mascara.
Firstly, apply white eyeliner as the first layer. It doesn't need to be perfectly straight. Draw yellow eyeliner on it. Apply brown eye shadow around the eyelid. Apply mascara to the upper lashes.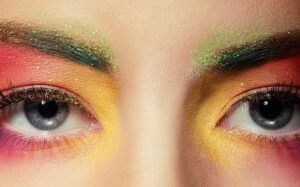 You don't need to be a pop star to catch this trend, you can easily use the shades of the sun in your daily life. After fixing the eyelid with concealer, take a yellow shadow stick and apply it to the crease area. Next, apply a more pastel shade of this stick with a soft brush to the crease area. This stage will reveal the color and your gaze will look more misty and slanting. As a last step, apply mascara intensely and catch the contrast of yellow and black!
So What Color Lipstick Should Be Used?
We have completed our yellow eye makeup. It's time for lipstick. So what color of lipstick shade should be applied to this perfect yellow eye makeup? In fact, the shades you can complete with yellow are not so diverse. Earth tones, light pink, the shades of your lip color, or even a yellow lipstick in the color of your eye shadow if you want to go a little more extreme.
See Also:
7 Best Eyeshadow Color for Hazel Eyes
5 Best Eyebrows Shapes For Different Face Types