Learn Easy Tips for Great Eye Makeup for Green Eyes
Green eyes are one of the rarest and beautiful eye colors. Eyes can be made deeper and more striking with the right tones and highlights when applying makeup.
And of course, some makeup shades make green eyes pop. If the appropriate colors are not used, the eyes are kept in the background and may lose their glow.
How Should Eye Shadow Be for Green Eyes?
Neutral eyebrows can be used in daytime makeup.
If you want to emphasize the green eye color, it would be better to use purple eyeliner and mascara.
Pink tones, purples and red tones show your eyes more distinctively. Depending on the tone of your green eyes, you can use warmer, darker or deeper pinks instead of lighter, cooler pinks.
When using purple tones, eggplant, lavender, lilac and violet tones are great options.
Red clothes can also be very good clothes. If you don't like it, you can choose reddish-brown clothes.
Avoid Silver Glitters!
The worst thing you can do to your green eyes is to use silver sparkles.
Gold and copper glitters, which perfectly match with green and brown tones, will fit you much more.
In addition, the silver tones will make your eyes look unnatural and make them dull.
Consider Beige Tones
Green-eyed women look good with beige tones.
Beige colors are much more suitable than brown eyeshadows for nice make-up that you can use both day and night. In addition, the sparkling beiges you will use will highlight your eyes.
Application
It is also necessary to evaluate your makeup according to the shape of the eye.
If you have big eyes, you should apply dark eyeshadow tones towards the ends of your eyelids and light tones towards the bottom. If your eyelids are low, you can do the opposite.
You need to stay away from black when it comes to eyeliner. You can choose an eyeliner in chocolate brown or gray tones.
In addition, a pencil in golden, brown or gray tones that you will apply under your eyes will help you define your eye color.
Learn more about choosing eyeliner for your eye shape.
Smokey Eye Makeup for Green Eyes
Earth Tones, red, pink, purple and damson tones are the colors that suit the green eye for smoky eye makeup.
For dark, smokey eye make-up, you can use damson or earth tones instead of black and gray tones.
For Dark Green
Makeup for dark green eyes should be done with a minimal set of cosmetics. Because the iris is already a great accent in the image of someone with green eyes.
Those with emerald-colored eyes can easily use the effects of phosphorescent, black mascara and lengthening or volumizing eyelashes.
Eyeliner can be on any basis, both liquid and contour pencil.
Avoid the Same Shade as Your Eye Color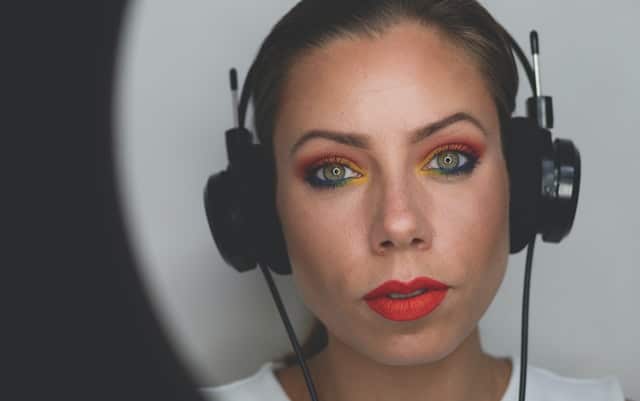 When you want to apply green makeup to green eyes, you should not use eyeshadow in the tone of your eye.
From the tone of your eye, you can go for light or dark greens, green tones of gray and metallic gray tones. Brown and earth tones are also good for green eyes.
Do Not Skip The Glasses Frame
If you use glasses for your green eyes, pay attention to the frame and color of your glasses to make your eyes stand out.
Opt for frames with natural shades such as beige and brown, or choose a frame with glass only or completely transparent. Thus, the color of your eyes will not be covered by the color of the frame.
What About Lipstick?
Use colors such as pink or burgundy. Colors in these shades accentuate your eyes more. For this reason, different colors should not be used.
Lipstick colors such as brown or red should not be used for green eyes.
See Also: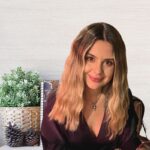 As a nutritionist, I research, find and experiment with recipes, natural diets and meal plans for weight loss, bodybuilding, and detoxing.