Make a Homemade Eye Cream for Wrinkles and Get Results in 7 Days
Commercially available anti-wrinkle creams contain chemicals that are harmful to your health and which ultimately damage your skin.
On the other hand, all-natural products are generally more beneficial but much more expensive. In today's article, we will present you with an alternative: You will be able to prepare your anti-wrinkle cream at home easily and use natural ingredients.
The cost of this cream that you will prepare yourself will be much lower and you can even prepare extra and share it with your friends. Let's take a look at how it's done!
Homemade Eye Cream for Wrinkles
Your Skin Type
This anti-wrinkle cream is specifically made for normal, dry and sensitive skin types that are more prone to wrinkles. If you are under 25 years old or have oily skin, we do not recommend using this cream.
The ingredients in the cream have high nourishing properties and provide your skin to be intensely moisturized. It also protects your face against free radicals and contributes to the regeneration of healthy skin cells.
5 Main Ingredients for Homemade Eye Cream for Wrinkles
1. Coconut Oil
Pure coconut oil has been at the center of many recent health-related articles, due to its excellent properties for both the food and cosmetics industry.
A powerful moisturizer that is easily absorbed by the skin when applied to the face, this oil gives your skin a soft feeling with its pleasant scent.
This material forms the basis of the recipe and you need to add other ingredients according to your skin type.
2. Rosehip Oil
One of the strongest ingredients in this cream is rosehip oil, which has become popular in recent years for its anti-aging properties.
This oil contains many vitamins, fatty acids and antioxidants. It also triggers collagen production, reducing the appearance of fine lines and wrinkles and preventing their formation. It fights against all kinds of scars, cracks spots, dryness, irritation and the effects of excessive sun exposure.
At the same time, it is a powerful skin regenerator as it helps regenerate skin cells.
You can apply rosehip oil directly to your face before going to bed at night. However, it is more practical to apply during the day and it will be better to use it by the recipe we will offer you.
3. Beeswax
The other basic material is beeswax. It helps to darken the consistency of the cream. Coconut oil is ideal for cool weather; however, it melts easily when exposed to a little heat.
Therefore, you need to add some beeswax to keep the consistency of the cream. Besides, beeswax also helps your skin cleanse and purify blackheads.
4. Essential Oils
Essential oils provide fragrant ingredients and enhance the effect of other ingredients. We recommend geranium oil, which is especially effective in rejuvenating your skin, giving your cells tightness and also adding a pleasant fragrance to the cream.
5. Vitamin E
Finally, vitamin E, which we will use to complete this recipe, is beneficial for the skin, both when taken orally in capsule form and when applied directly to the face.
It also acts as a natural preservative, which is an excellent reason to add vitamin E to this cream.
It has antioxidant and anti-aging properties. Thus, it helps protect the skin against free radicals.
Preparation of Homemade Eye Cream for Wrinkles
You should start by putting the following ingredients in a small glass bowl:
20 ml of coconut oil
30 ml beeswax
Put the bowl in lukewarm water and let it melt. Then mix it with a spatula or a wooden spoon. After mixing well, remove the bowl from the lukewarm water and immediately add the remaining ingredients:
5 ml rosehip oil
5 ml of vitamin E
5 drops of rose oil (preferably)
5 drops of geranium oil (preferably)
Mix all the ingredients well and leave to cool. We recommend that you keep the cream in the refrigerator to keep it for a long time.
If you live in a region with a very hot climate or do not want to keep it in the refrigerator, you can add another 10-15 ml of beeswax to thicken it.
On the contrary, if you want your cream to be softer, you can increase the coconut oil and decrease the beeswax.
Feel free to use different amounts of ingredients and add various ingredients to try to find different ways to combat facial lines and wrinkles.
See Also:
Eyeshadow Colors for Green Eyes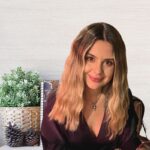 As a nutritionist, I research, find and experiment with recipes, natural diets and meal plans for weight loss, bodybuilding, and detoxing.