What Are The Eyeshadow Colors for Green Eyes?
Nobody wants to ruin their makeup with a bad color choice when they have a great eye color. For this reason, in this article, we will look for answers to questions such as what are the best eye shadow colors and makeup techniques for green eyes.
The important thing is to know the colors that match your skin and eye color and apply it to your makeup.
When choosing your eye shadow color, you should use makeup techniques that bring out your green eye color. For this, it is useful to choose shades that will create contrast with your eye color.
You should not use the same color of eye makeup as your eyes. Let's dive deeper into the best colors and techniques for green eyes:
Eyeshadow Colors for Green Eyes
The best eye shadow that suits green eyes are tones that create contrast. Since the opposite color of green is red, using shades of red highlights green eyes.
If your eyes are green and your skin is light, you should go for natural eye shadows. Light pink shades are more suitable for a woman with light skin and green eyes. For those with medium and brown skin, we recommend purple and damson tones.
Also, if you want to add sparkle to your eyes, your foundation and concealer should be shimmery. You can use eye shadows with a little glitter.
The glitters that you apply to the ends of the eyelids make your eyes look much more vivid.
Eyeshadow For Smoky Eye Makeup
Earth tones, red, pink, purple and damson tones are compatible with green eyes for smoky eye makeup.
For dark, smoky eye make-up, you can use damson or earth tones instead of black and gray tones. Here is a breakdown of the steps to make smokey eye makeup for green eyes:
Apply the brown eyeliner to the inside of your lower and upper eyelids.
Apply beige eye shadow to the entire upper eyelid first, and shadow with dark eye shadow from the middle to the end of the eyelid.
Apply eyeliner from the middle of the lower and upper eyelids to the tip.
Define the shadows of your eye makeup with dark brown eye shadow.
Finally, apply illumination to the eye fountains and complete your makeup with mascara.
Natural Eyeshadow Colors for Green Eyes
Minimalist people prefer plain makeup models. Well, if you ask what are the natural eye shadow colors for green eyes, let's explain step by step:
Apply peach-tinted eye shadow to your entire eyelid.
Use beige eye shadow from the middle of the eyelid to the sides.
Shadow the outer parts of your eyes with dark tones.
Apply purple tones of eyeliner to the bottom of the lashes of the lower and upper eyelids.
Finally, apply mascara to your eyelashes and complete your makeup.
Which Color Mascara and Eyeliner to Apply to Green Eyes?
Let's talk about which shades you should use to define eye lines.
If you are wondering what color eyeliner suits green eyes, our first warning to you is to stay away from black eyeliner, black eye pencil and black mascara.
Our mascara and eyeliner color suggestion for women with green eyes: Brown, especially chocolate brown eyeliner and mascara.
If you use these colors, your eyes will soften and your eye will stand out. So you get a more natural look.
What Color Lipstick Should I Use?
If you are wondering what color lipstick would look good for women with green eyes, we recommend burgundy, peach and pink tones. Brown lipstick should be avoided.
Common Makeup Mistakes Made by People with Green Eyes
We recommend that you stay away from black eyeliner, black eye pencils and black mascara. Black hardens the look and covers the color of the eyes. That's why you can choose eyeliner, mascara and eye pencil in dark brown tones.
According to make-up artists, one of the most common mistakes is to make eye make-up with the same tones of eye color such as blue and green while applying make-up on colored eyes. Instead of these colors, we can say that colors such as purple, brown tones and earth tones are makeup shades for colored eyes.
Metallic gray, silver and other shades of gray dull and mechanize the green eye. That's why you should stay away from silver tones. If you want glittery makeup, you can consider gold tones.
See Also:
DIY eye cream for dark circles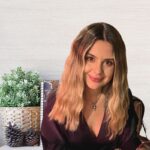 As a nutritionist, I research, find and experiment with recipes, natural diets and meal plans for weight loss, bodybuilding, and detoxing.