Let's Find Out How to Make Eyebrows Grow Faster With 8 Natural Remedies
The way to have a beautiful and natural facial expression is through the eyebrows.
Eyebrows, which have a big impact on the appearance of the face, may break off from time to time and become sparse depending on external factors or cosmetic products.
For this reason, women try to pay extra attention to their eyebrows just like the care they apply to their hair. So, keep reading to learn how to make eyebrows grow faster with natural and practical methods.
Although the ways to grow eyebrows are thought to be possible only with cosmetic supplements, there are actually natural methods for eyebrow strengthening and many eyebrow strengthening cures that can be easily prepared at home.
If you also complain about the sparseness in your eyebrows, excessively thin appearance or deficiencies in your facial expression, and you are looking for easy methods in terms of both expense and time saving, this article is for you!
How to Make Eyebrows Grow Faster?
1. Nutritious Formula: Egg Yolk
Rich in biotin, egg yolk will accelerate the thickening and elongation of the eyebrows. Stir the yolk of an egg well. Then apply it to your eyebrows. After waiting 20 minutes, rinse with lukewarm water. It will be sufficient to apply it 2 or 3 times a week.
2. Effective and Easy: Garlic
Garlic, known as a highly effective and practical method from ancient times to the present, is a complete enhancer for eyebrows!
Especially if you have sparse eyebrows, you will see that with regular use, garlic nourishes the hair follicles and fills the gaps and enables new eyebrows to appear.
At the same time, while maintaining the natural structure of the eyebrows, garlic also provides a lively and bright appearance to the eyebrows.
If you are hesitant to apply garlic directly on your eyebrows, you can apply the garlic oil.
Cut the garlic in half and rub it on your eyebrow, gently pressing.
Let it sit for 30 minutes and then rinse your eyebrows with plenty of water.
If you regularly apply this method 3-4 times a week, you can get positive results.
3. Hazelnut
Fry the hazelnuts in a pan and cool them. Gently rub your eyebrows so that they get the natural oil from the nuts. You have to press a little but, do not press too hard and damage your eyebrows.
4. Moisturizing Care: Vaseline
Vaseline, which functions as a complete moisturizer for our skin, is also a very effective formula for eyebrows and eyelashes.
Vaseline, which provides both density and vitality to your eyebrows due to its structure, also provides a full effect from root to tip by feeding the hair follicles.
If you do not have time for these methods to be applied to make eyebrows thicker and you are looking for a fast solution, you can easily choose vaseline.
Moreover, you do not need to spend extra time for this method! You can achieve effective results in a short time by applying some vaseline to your eyebrows before going to bed at night.
5. Onion Juice
Onion juice is rich in sulfur and makes your eyebrows grow thicker and faster.
Add 1 teaspoon of onion, 1 teaspoon of lemon juice and 2 teaspoons of water to a blender.
Apply it to your eyebrows with a cotton ball and leave it for an hour.
Then dip another piece of cotton in lemon juice and clean your brows.
Do this application every two days.
6. Rich in Protein: Coconut Oil
If you want to make your eyebrows thicker, there are actually many natural oils you can choose.
Among these oils, coconut oil, which is very rich in protein, contains more than enough protein that the eyebrows naturally need.
Some eyebrows start to lose their protein and shed over time. You can make these eyebrows thick with coconut oil easily and quickly.
You can apply some coconut oil to your eyebrows before sleeping, depending on your preference, every night and get more effective results.
7. Milk
Minerals in milk accelerate hair growth. Dip a cotton ball in a tablespoon of milk. Gently massage your brow with this cotton ball.
Leave it for 15 minutes and wash it off. If you expect a good result, you must apply it daily.
8. Almond Oil
Apply almond oil to your eyebrows in circular motions. Let it sit overnight and rinse in the morning. Applying every day will help you get better results.
See Also:
How to Do Eyebrows With Pencil
Natural Remedies for Swollen Eyes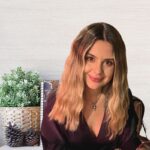 As a nutritionist, I research, find and experiment with recipes, natural diets and meal plans for weight loss, bodybuilding, and detoxing.