Let's Learn How to Do Eyebrows With Pencil
Did you know that eyebrow makeup can help change your expression, accentuate your looks and even make your eyes look bigger than they are?
You can give your eyebrows a new look with the use of makeup techniques and an eyebrow pencil. With the right eyebrow shaping techniques, you can give your eyebrows a new shape.
Eyebrow shape has an important place in the beautiful appearance of your eyes, so it is extremely important to take care of your eyebrows daily.
Recently, eyebrow care has come to the fore with the increasing interest in bushy and natural eyebrows. But do not be upset if your eyebrows are too thin.
You can regrow your eyebrows. If you dream of a plump and properly drawn eyebrow, we will tell you how to achieve it in this article.
If your eyebrows are sparse and you have gaps in your eyebrows, you can correct the shape of your eyebrows by filling in the empty parts and making them look lush.
Eyebrow pencils add a natural accent to the eyebrows and are comfortable to apply. You can give your eyebrows the shape you want as it provides a controlled application.
Even the most inexperienced in shaping their eyebrows can do it neatly with a pencil.
Also, eyebrow pencils are softer than eyeliner and easy to spread and distribute. So never use eyeliner instead of an eyebrow pencil.
How to Do Eyebrows With Pencil:
1. Draw It Yourself
To apply the eyebrow pencil, first, brush your brows with an eyebrow brush. With this process, you will get rid of the powder and foundation left on your eyebrows.
Draw lines with a pencil to define the shape of your eyebrow. Do the same to the places you want to fill. Then connect these lines with light strokes and fill your brow.
Then re-comb with an eyebrow brush. This final combing process gives naturalness to your eyebrows and spreads the pencil evenly.
You have reached the shape and fullness you want! Your eyebrow pencil should never be darker than your hair and eyebrow color.
You should use a pencil of the same shade.
2. How to Do Eyebrows With Pencil: Use Stencil
If you are a beginner in eyebrow makeup, you can use an eyebrow template for perfect eyebrows.
You can get a ready-made stencil according to how you want to shape your eyebrows or you can design your eyebrows by cutting a paper.
Place the stencil over your eyebrows and paint over them with an eyebrow pencil. Make sure you choose a soft pencil.
This way, you can fill your eyebrows without breaking them and get a thick and clear look. If you want to prevent damage to your eyebrows, you can apply a makeup base for your eyebrows before using the eyebrow pencil.
While applying the makeup base on your entire face, you should also use a little for your eyebrows. Then apply the eyebrows pencil and enjoy your long-lasting brows.
3. Preparation for The Right Technique
Make sure to comb your eyebrows with an eyebrow brush.
Remove the eyebrows under your eyebrows with tweezers.
Remove the hairs in the upper part of your eyebrow with tweezers.
Always comb your eyebrows upwards.
Cut off the excess of your eyebrows with the help of scissors.
To fill your eyebrows, choose an eyebrow pencil suitable for your eyebrow.
Comb your eyebrows. Start from the lower part of your eyebrows and draw lines without distorting your eyebrow shape.
Draw lines on the upper part of your eyebrows without distorting their shape.
Start filling the middle of your eyebrow with your pencil. Take care to fill gently.
As a result of this application, the gaps in your eyebrows will be filled with ease.
Its sparseness will cover and it will appear fuller.
     4. Brighten Your Eyebrows
Lighten just above and below your brows with a beige eyeshadow, highlighter, or concealer. With the light trick you create, your eyes will look bigger than they are.
See Also:
Eyebrow Shapes for Different Face Types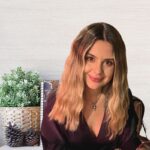 As a nutritionist, I research, find and experiment with recipes, natural diets and meal plans for weight loss, bodybuilding, and detoxing.