Let's Learn 3 Easy Homemade Hair Mask Recipes
Stop all searches you have made for easy homemade hair mask recipes. Because we have already found 3 of them that will work best for you.
Before providing the necessary ingredients and recipes to make all the preparations, let's take a look at which factors our hair is most affected by.
Many of the products that exist in the market, in addition to containing many detergents and silicones, can alter the natural pH of the scalp resulting in scaling, dryness, hair loss and in general hair without light and opaque.
The scalp is part of our skin and is composed of the dermis, epidermis and follicles in which the hair grows. It is very important to keep it oxygenated, hydrated and with an adequate pH to sustain, hydrate and protect our hair.
When we brush or wash our hair, we activate the circulation of our scalp. This is important since we are oxygenating it and, at the same time, relaxing the scalp.
Our heads have millions of nerve endings, which with daily stress, tense and affect not only our scalp and hair but are responsible for those headaches and tension we experience in our forehead and neck.
It is important to exfoliate our skin to remove dead cells and we are generally aware of this and there are thousands of facial and body options… but what about the head?
As we mentioned before, the scalp is part of the skin and, being covered with hair, exposed to pollution and products such as lacquers, fixatives, etc.
It is even more important to make an exfoliation to remove all these surpluses and oxygenate the skin in-depth, leaving it new. This undoubtedly has a very positive benefit on the hair, since if the scalp is more oxygenated and clean, it will grow stronger.
Clays are full of minerals and especially white clay, also known as kaolin, which has a soothing and moisturizing effect on the skin. This enhanced with essential oils and some other homemade ingredients, make an ideal mask to moisturize the scalp.
There are very simple, homemade and especially natural solutions that we can prepare at home to take care of our hair and our scalp. Here are three simple recipes to achieve it and some rituals that you can perform at home weekly.
3 Easy Homemade Hair Mask Recipes
1. Hair scrub
Ingredients:
Coarse crushed salt
Neem oil or any other vegetable oil you like.
Rosemary or green tea essential oil
Mix the ingredients.
Separate the strands of hair and apply the dry mixture, massage and remove with plenty of water.
2. Soothing kaolin hair mask
Ingredients:
White clay/kaolin
Vegetable milk or chamomile infusion
Lavender essential oil
Mix well all the ingredients.
Separate the strands and apply them to the scalp. Once applied to the hair, cover with a cloth.
Leave it alone for 3-4 minutes and rinse with water in circular motions.  To hydrate just a mask or vegetable oil, such as neem, which is excellent for hair care, as it moisturizes and strengthens and allows it to grow faster.
3. A mixture to add volume and protect your hair in summer
Ingredients:
1 cup of water
1 tablespoon sea salt
15 drops of the essential oil that you like
Half cup of aloe vera juice
Mix everything in a pot with a diffuser and go. You can apply it after showering, in the pool or simply when you feel like it. This mixture will help maintain volume and hydration thanks to aloe vera.
To Sum Up
As a result, our hair is a sensitive part of us that needs regular care. So much so that, apart from what we have mentioned above, putting your hands on your hair frequently and playing with your hair like tic will disrupt its balance.
In addition to all of them, this habit causes a bad appearance when viewed from the outside. Leave your hair alone. When you touch it constantly, your hair follicles are stimulated as a result of pulling and oil begins to be secreted.
Every time you touch your hair during the day, this oil spreads over all your hair over time and unfortunately, you have to tidy up your hair. In this case, there are two things you should do: Keep your hands away from your hair and apply natural treatments.
See Also:
Home Remedies For Hair Falling Out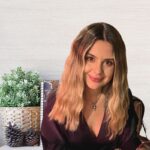 As a nutritionist, I research, find and experiment with recipes, natural diets and meal plans for weight loss, bodybuilding, and detoxing.