How To Care for Eyelash Extensions? What Are The Tips and Tricks?
Do you use eyelashes extensions to make your lashes look fuller and longer? So if you have extensions, how do you clean them?
If you've never thought about this topic before, now is the time to read this article.
Because you will learn how to care for eyelash extensions with different methods to prolong the life and keep them looking good.
Even cheap extensions need cleaning so they always look good and make you feel good.
The first and foremost trick is to gently remove eyelash extensions with an oil-free eye makeup remover. Then you can proceed with the extensions removal process.
Here are some tried and tested methods to clean extensions perfectly.
How To Care for Eyelash Extensions?
1. Cleaning With Coconut Oil
Materials:
Coconut oil
Tweezers
Paper towel
Place eyelash extensions on a paper towel. Apply coconut oil with a cotton ball to loosen mascara and glue residue.
Remove any remaining glue residue by gently pulling it out with tweezers.
With a paper towel, remove the excess coconut oil you put on the lashes. Then place it in the box using tweezers.
2. Cleaning With Dishwashing Soap
Materials:
Tweezers
Liquid dish soap
An old mascara brush
A wide bowl
Hot water
Paper towel
Put some hot water in a bowl, add 1 teaspoon of liquid dish soap and mix well. Put the extensions in soapy water and leave for 15 minutes.
Remove the extensions from the water and gently pull out any remaining glue with tweezers. Then rinse the lashes in clean water.
Place the extensions on a paper towel to dry and dehumidify. If extensions are stuck together, use an old mascara brush to separate them one by one.
3. Cleaning With Alcohol
Materials:
Isopropyl alcohol
An old mascara brush
Tweezers
Paper towel
Cotton
Glass bowl
Pour some isopropyl alcohol into the glass bowl and insert the extensions into it, let it sit for 2 minutes. Use a cotton swab to remove any residual glue.
Place it on a paper towel to dry lashes and remove any alcohol residue. After the extensions are completely dry, place them in the box using tweezers.
4. Cleaning With Baby Shampoo
Materials:
Baby shampoo
Tweezers
Paper towel
Lukewarm water
Mix one teaspoon of baby shampoo into a quarter glass of lukewarm water. Put the extensions in the solution and let it sit for about 2 minutes.
Remove excess water from lashes using a paper towel. If there is any glue residue on the lashes, gently pull it out with tweezers.
After the lashes are completely dry, place them in the box using tweezers.
5. Cleaning With an Eye Makeup Remover
Materials:
Oil-free eye makeup remover
Glass bowl
Paper towel
Tweezers
Pour a small amount of eye makeup remover into a glass bowl and soak in the lashes for about 2 to 3 minutes.
After removing it, place the lashes on a paper towel. Use tweezers to remove any remaining glue. After the lashes are completely dry, place them in the box.
Tips and Tricks
To avoid the risk of infection, disinfect your hands before putting on your eyelash extensions.
When removing eyelash extensions, do not use too much force to remove the glue from the lash line. This will not only wear down the lashes but also damage your natural lashes. Instead, moisten a cotton ball with an eye cleanser and rub it onto your lashes. The lashes will come out easily.
Using eyelash extensions for a long time can damage your natural eyelashes. Also, take care to completely remove eyelash extensions from the attachment and then glue.
Always remove eyelash extensions before going to bed at night. Otherwise, it may cause eye irritation and infection.
It is best to put your lashes in their boxes between uses. A curved platform helps maintain the natural curved shape of the lashes.
Do not apply harsh chemicals directly with eyelashes on your eyes. Your eyes and the area surrounding them are incredibly sensitive.
If you feel a burning, stinging, or another disturbing feeling after the procedure, you should consult your eye doctor. Normally such side effects are not expected to occur. After the procedure, you need to continue your daily life comfortably.
See Also: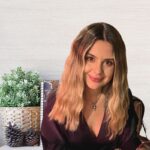 As a nutritionist, I research, find and experiment with recipes, natural diets and meal plans for weight loss, bodybuilding, and detoxing.