How to Achieve Foundation That Does Not Settle Into Wrinkles
Nobody wants wrinkles, but almost everyone has them. Makeup is a great tool for correcting these flaws. But, sometimes small mistakes that you are not even aware of draw attention to your wrinkles.
Foundation can give you away quickly if you use it incorrectly. Aims mistakes with foundation can take your skin 10 years into the future.
In this article, you will find tips for a foundation that does not settle into wrinkles and many life-changing methods about make-up in general.
Foundation That Does Not Settle Into Wrinkles
According to famous make-up experts, the secret to solving this problem is through regular skincare.
Skin cleansing and care with products or natural remedies suitable for skin type is the strongest factor that reduces deep wrinkles that foundation can settle into.
Method 1: Determine the Amount
You can prevent lines on your face by using cream-textured products on your skin and fixing your make-up with a soft powder.
You should apply only a little powder to the under-eye area because the more you apply, the more the powder will reveal your wrinkles.
The more abundant the product you apply to your face, the more materials such as foundation and powder fill into the wrinkles, causing the lines on your skin to become more pronounced.
Method 2: Moisturize Your Skin
For the foundation not to fill into fine lines, it is necessary to moisturize the skin before applying make-up.
If there are too many wrinkles in your skin, it would be a good solution to use a primer before the foundation.
Method 3: Use Less Product
Do a two-step application to achieve full coverage using less product. First, brush the foundation over the face.
Then rub the makeup to your skin with a damp make-up sponge. If you see some lines in your makeup after this application, you can go over your makeup with a clean concealer brush.
This is enough to distribute the foundation and powder settled in the wrinkles.
Method 4: Incorrect Application Tools
Using a sponge instead of using a brush or using no tools while applying foundation are factors that can hinder the natural appearance.
For this reason, it is extremely important to apply the foundation first to the skin with fingertips, then to make circular movements with a brush, to ensure that the appearance is not wavy and the product is evenly distributed.
Method 5: Do Not Use too Light a Color Base
A foundation that is lighter than your skin color will reveal your wrinkles more.
If you have very fair skin tones, it would be better to choose a foundation with warmer tones as you age. Choose a foundation that is one or two shades darker and shiny than your skin color.
Method 6: Do Not Apply Blush To Cheeks
This mistake draws attention to sagging areas. Instead, you should apply it to the top of your cheekbones.
Do not apply blush on areas that are too close to your nose and choose a brush that is large enough to cover the cheekbone. More natural colors such as rose color look beautiful on any skin tone and brighten the face.
Method 7: Do Not Use The Same Product Every Season
Using the same foundation in summer and winter is a major mistake since it does not meet the skin's needs.
Because the skin is drier in winter and oily in summer, it is best to use a liquid and moisturizing product in winter and products with a more oil-free formula and compact style in summer.
That way the foundation does not settle into wrinkles.
Method 8: Exfoliate
If you can see the exfoliate when you apply powder on your foundation, there may be 3 reasons for it.
Applying powder immediately without waiting for the foundation to set on the skin.
Applying powder after you start sweating from the heat.
Use very stiff brushes and sponges when applying foundation.
Hard application and brushes deform materials such as foundation or concealer.
Some formulas take longer to settle on the skin and the fixation of the foundation on the face becomes more difficult when the weather is moist and hot.
If the weather is hot and you are not in an air-conditioned environment, apply the foundation and let it sit on your skin.
Do not apply powder until you continue with your eye and lip makeup and go to a cooler place.
Before applying powder, gently remove moisture from your face with a clean tissue.
See Also:
How to remove eyelash extensions quickly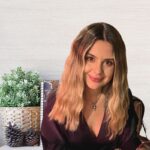 As a nutritionist, I research, find and experiment with recipes, natural diets and meal plans for weight loss, bodybuilding, and detoxing.