Tips to Lose Belly Fat Fast At Home
If you have been carrying extra weight and fat in your belly area for a long time, the fat in this area may have turned into a stubborn, hard-to-melt fat layer.
But, this does not mean that you can't lose it. With proper and consistent effort, you can lose any excess fat, no matter how long you've had it.
In such cases, some of us prefer to go to a dietician and go on a fat loss diet, while some of us prefer to exercise. So how effective are these methods?
Are there ways we can overcome this situation ourselves? It is possible to lose belly fat at home. Here is how:
How to Lose Belly Fat Fast At Home
Wake Up Early
Sleeping for long periods and spending a lot of time lying down causes fat to build in the abdominal area. For this reason, try to start the day as early as possible in the morning.
Start the Day with Oatmeal
One serving of oatmeal, recommended in belly-melting diet programs, which you can consume by mixing it with milk or yogurt, has 12 grams of protein and 8 grams of fiber.
Oatmeal with fresh fruit will keep you satiated and support you in losing belly fat.
You Need Healthy Oils for Fat Burning
Health oils can help you lose weight. We need healthy oils for vital activities to continue healthily and to protect the structures of important organs such as the brain.
In an article published in the American Journal of Clinical Nutrition in 2007, researchers from Washington University stated that healthy fatty acids preserve metabolism and that new fats are needed to burn the "old" fat deposits accumulated, especially in areas such as the belly area.
Do Exercise at Home
A belly-melting diet alone isn't enough to get rid of belly fat. But, if you do not have enough time, spending 1-2 hours in gyms can be tiring. Instead, by devoting 5-10 minutes a day to yourself at home, you can do abdominal exercises.
Make it a routine and reduce the fat in your belly area.
Drink Water and Detox Water
One of the most surefire solutions to fat-burning is drinking water. You can help your body burn fat by drinking at least eight glasses of water a day.
This will help dissolve fat in the belly area and remove toxins from the body. You can also make a solution called "detox water" to help melt fat even faster.
Here are some detox water recipes to help lose belly fat:
1 liter of water, 1 cinnamon stick, 1 lemon slice, 3 slices of fresh ginger. Mix all ingredients in a jug or bottle. Cover and let it sit for at least 5 hours or overnight. You can drink one glass of belly-melting detox water per hour or a glass before meals. Use it by straining. Since the nutrients release their essences into the water, you should use new ingredients every day when making detox water. Suitable for breastfeeding mothers but pregnant women should consult their doctor before using
1 cucumber, 1 bunch of parsley or coriander,1 lemon,1 tablespoon of grated ginger,1 tablespoon of aloe vera juice (you can extract it from the leaf of the aloe vera plant), 1/2 glass of water. Blend all the ingredients and keep them in the jug.
These mixtures are the answer to losing belly fat fast at home.
Raw Vegetable Snack
We all know how beneficial vegetables are for our bodies. But do you know how effective it is to consume raw vegetables during the day when it comes to melting belly fat?
You can eat vegetables that can be consumed raw such as broccoli, cauliflower, carrot, and cucumber as a snack during the day. Thus, you can get rid of the fat around your belly easily and deliciously.
Drink Apple Cider Vinegar
With the fat-burning feature of apple cider vinegar, it is possible to get rid of the fat around your belly. A study conducted in Japan in 2009 on overweight people proves how accurate this thesis is.
Obese people who drank 1-2 tablespoons of vinegar a day for eight weeks were observed to have a great reduction in their body fat.
According to another study, the acetic acids found in vinegar produce proteins that burn fat. So we need to bring apple cider vinegar into our lives while on the belly-melting diet!
See Also: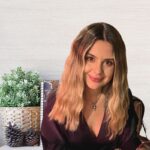 As a nutritionist, I research, find and experiment with recipes, natural diets and meal plans for weight loss, bodybuilding, and detoxing.