Let's Learn How to Apply Wet Look Eyeshadow
If you've been following makeup trends, you've seen how common the wet look eye shadow is!
If you need more than the "wet your makeup brush" suggestion for brilliant eye makeup, you're in the right place! You can get an effective result by using the right products such as base and eyeshadow for a wet-eye makeup look.
The application is normally performed on the cheekbones, under the eyebrows and nose, which are the areas that stand out most with the reflection of light.
By adjusting the colors you use according to your preferences, you can do either daily makeup or night makeup.
Wet Look Eyeshadow
You can also use products that increase the permanence of your make-up, such as base/makeup fixing spray, which is a favorite in skin make-up.
For wet eye makeup, it is important to moisturize your eyelids and to create a radiant base. Meanwhile, you can moisturize your lips and apply a base to your skin.
Now we're revealing the biggest secret. You should use lip balm to get a wet look in your eye makeup. Yes, you read that right.
You should apply the lip balm you use to moisturize your lips with your fingers in the middle of your eyelids.
When applying lip balm, you should use your fingers instead of tools such as make-up sponges and brushes. Apply a wet-looking bronze eyeshadow to the crease line of your eyelids and distribute it well.
See Also
Spread a little with your fingers for a more natural look. Red-toned eye shadow will add a freshness to your eyes when combined with lip balm.
The harmony of red lip balm and bronze eyeshadow will go well with bronze skin, especially in summer.
Use lip gloss. Yes, you should choose a gloss color according to your preference and use it to make your eyes look wet. If you want to choose colorless lip gloss, you are more than welcome.
Just touch the transparent gloss in the middle of the eyelids and spread it with the lipstick brush.  You should not apply lip gloss to the crease line of your eyelids. Apply it just over your eyelids.
So what about wet skin makeup? For those who ask, our answer is moisturized and healthy skin.
Due to the makeup base that creates a wet and moist look, you can easily apply wet skin makeup.
The purpose of wet makeup is to create a wet look on the skin. For this reason, you should make sure that you moisturize your skin well. When wet makeup is applied to flaky skin, it will not look good.
A colored moisturizer is indispensable for wet and natural skin makeup. You can choose colored moisturizers to give your skin a more natural look instead of foundation.
Especially for your daily make-up, colored moisturizers that are light in texture will cover the imperfections on your skin and create a barely-there appearance are ideal for this make-up.
One of the indispensable products for wet makeup is blush. For your skin to look healthy and bright, you should choose a blush in bright colors.
Be careful not to leave streaks while applying your blush, after all, we want to look natural! Creamy blushes always leave a more vivid effect on your skin.
Therefore, a creamy blush will be perfect for wet makeup. Don't forget to use a pink undertone blush for this makeup look.
We recommend natural color lipstick with a wet finish for those looking for lipstick suggestions for wet makeup.
You can use lip balm instead of lipstick to care for your lips and at the same time have a very natural and youthful look.
When you look at wet make-up models, you always see bright lips in natural colors. Just a lip balm will be enough to get this look.
Don't forget to take the lip balm, which you can apply easily with your fingers, to always look flawless and natural.
Do not forget to use mascara after completing your makeup so that your skin looks bright and healthy.
See Also:
How to Apply Spotlight Eyeshadow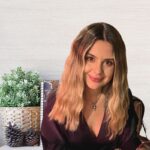 As a nutritionist, I research, find and experiment with recipes, natural diets and meal plans for weight loss, bodybuilding, and detoxing.