Here are Tips For Great Lips! How to Make Your Lips Look Bigger
Having bigger lips is the dream of most women. You can get your lips the look you desire without spending a lot of money for fuller and remarkable lips, and without the need for botox or fillers.
So how? We have said in previous articles that make-up and skincare is usually the best way to get the results you are looking for. So here are some tips to get fuller-looking lips.
How to Make Your Lips Look Bigger?
Clean The Dead Skin On Your Lips
If you want to bigger lips, you need to remove the dead skin on your lips. Moisturize and scrub, with a soft bristle brush. You can also apply toothpaste to help remove more dead skin.
Scrub in small circles with this mixture and make sure you apply it to the outer part of your lips as well. Moving the toothbrush on your lips will speed up the blood flow and ensure you have bigger-looking lips.
Apply a white pencil around your lips or a concealer. Make sure your concealer is 1-2 shades lighter than your skin tone. And apply a gloss lipstick. This way, your lips look bigger and more noticeable.
1. You can make your lips look bigger using natural remedies. When you apply the cinnamon and vaseline/honey mixture on your lips and wait for 5 minutes, you can make it look bigger. Using clove oil is also an effective method.
2. You can mix 6 drops of cinnamon oil, 5 tablespoons of olive oil and 1 vitamin E capsule and apply it to your lips. When you use it regularly, this method will make your lips bigger in a short time.
3. Mix 2 teaspoons of honey, 3 drops of peppermint oil, 2 teaspoons of olive oil and two teaspoons of brown sugar and massage your lips with a toothbrush. Wash it after waiting 3 minutes. It is sufficient to apply this once a week.
4. Mix 2 teaspoons of honey and half a teaspoon of baking powder until it forms a dough. Massage the mixture into your lips. You can apply it every 3 days.
5. Put 1 teaspoon of vaseline, half a teaspoon of beeswax into a small lidded jar and mix them. Put some ginger, chili pepper powder and 2 drops of peppermint oil in it and rub it on your lips.
Lip-plumping lipsticks can also work. However, such plumping lipsticks can cause an allergic reaction. Lip-plumping lipsticks are not recommended if your skin or lips are sensitive.
Even if your skin is not sensitive, you may feel a burning effect on your lips while doing this application, but they will look bigger in a very short time.
A lip pencil is another answer to the question "how to make your lips look bigger." Be careful to apply the lip pencil that you will use according to the color of your lipstick symmetrically and without exaggeration. Do not try to completely change the shape of the lips. Another easy method is to apply complete concealer on your lips.
Apply Lighter Shades of Lipstick
To make your lips look bigger, use the right lipstick and tints. Dark ones can cause your lips to look smaller than they are. Light tones and brighteners allow you to have bigger lips as the light reflects the brightness.
All you need is a brown soft eyeliner. You can shade your lips by applying brown eyeliner only to the lower part of the lip. The lips you shade will look bigger, but be careful not to overdo the brown eyeliner.
There are simple home exercises for bigger lips. The first exercise is kissing and the next one is smiling.
To do these exercise movements, place your two fingers on the upper part of your lips and pretend you are kissing.
Then try to smile while blowing. If you do this exercise 10 times a day, you will get a visible result within one month.
Another effective exercise method is to try to smile with your mouth closed. For this exercise, you must first close your mouth and start smiling. Count 5 seconds after you smile and then return your lips to their original position.
The third and final exercise is to stretch your lips forward by shrinking like you are saying "O." You can do this exercise as many times as you want. But you have to take a 20-second break each time. It is a very effective method and when done regularly, you will have bigger lips.
See Also:
How to make your eyes brighter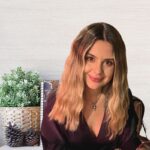 As a nutritionist, I research, find and experiment with recipes, natural diets and meal plans for weight loss, bodybuilding, and detoxing.