Find Out How to Apply Spotlight Eyeshadow!
Ready to try a too-assertive and slightly exaggerated makeup look? With this spotlight makeup, you can direct all the attention to your eyes on special nights.
If you are ready to add some glitter to your eye makeup, you are ready to try spotlight makeup.
What is Spotlight?
With this technique, you can make your eyes look sparkling and glamorous, just like spotlights.
This makeup technique is a technique that is used especially on the eyes and makes people around you want to take a second look. We can say that it is a trend that those who like sparkles will love.
How is it Applied?
How to Apply Spotlight Eyeshadow: First Way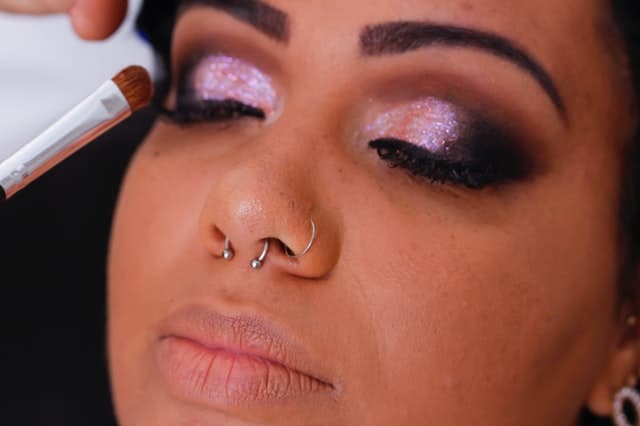 The first thing you need for this technique is a bright, reflective eyeshadow. The first product that comes to mind is metallic-colored eyeshadows.
After applying a concealer or a nude cream eyeshadow to create a base, you can color your entire eyelid with a bronze-colored metallic eye shadow. Then open your eyes and look straight into the mirror.
Then, apply a light-colored and luminous eyeshadow on your eyelids, just in line with your pupil. You can also use your illuminators at this stage. It will get a brighter image and your eyes will look bigger and more awake.
Finally, you can complete your procedure by illuminating your eye fountains. The most important condition for applying this trend is to use extremely bright and shiny products. You are free to use any color and create contrast as you wish.
The mascara will make the final touch of your makeup look and make your lashes look voluminous.
How to Apply Spotlight Eyeshadow: The Second Way
We said that the most important step of Spotlight makeup is to use bright and reflective colors. This is important.
When it comes to bright eye makeup, metallic and copper tones come to mind. First, create a base for your eye makeup so you can balance the color inequality in the eyelid.
Then apply the sugar-coated color to the crease line of your eyelid. If you choose a heavily pigmented and vibrant eye shadow, you only need to apply one coat.
Lighten this part by applying a light-colored metallic eye shadow right in the middle of the eyelids to achieve the spotlight effect.
You should reapply concealer in the middle of the eyelid to get a more intense effect than metallic eyeshadow. Rub it on your finger first, then distribute it gently.
The eyeshadow you apply on the concealer will be more permanent and will give a more intense and bright effect.
Then, reveal the eye fountain. Making eye fountains brighter is one of the key points of spotlight makeup.
When you brighten your eye fountains to contrast with glitter makeup, your makeup will look more prominent.
The trick to spotlight eyeshadow is that the brighter you look, the better! So you can be generous with the illuminator you put in your eyes.
Take a little bit of illuminator on your finger or a tiny make-up brush and rub it into the eye fountains.
If you want the illuminator to appear more intense, you can increase its effect by wetting your make-up brush.
We think it is okay to apply illuminator right in the middle of the eyelid and a little under the eyebrow!
You need to enhance the effect of spotlight makeup. You must use excellent mascara for extra voluminous and long lashes.
Especially when you apply special and assertive eye makeup like the spotlight, you must pay the same attention to your eyelashes.
Apply the mascara in two coats, using zig-zag motions. And you are ready! You can try your spotlight makeup at special nights, concerts, or parties.
See Also:
How To Make Eyebrows Grow Faster | 8 Natural Remedies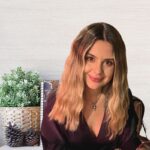 As a nutritionist, I research, find and experiment with recipes, natural diets and meal plans for weight loss, bodybuilding, and detoxing.