How to Put On Eyeshadow Without Brush? Let's Learn!
We may not always have the opportunity to do our makeup comfortably on our vanity table. We may have to do it quickly in the car, in the office, at school.
Sometimes there are moments when we see that our eye shadow brush is not with us and we panic.
In this article, we will tell you to forget the eye shadow brushes and how you can get good eye makeup in a short time. No brush, no problem.
Here's how to put eye shadow without a brush!
How to Put on Eyeshadow Without Brush?
The most practical way to make eye makeup without a brush is to use cream eye shadows. We are sure that most of you have at least one cream eye shadow in your makeup bag.
Cream eye shadows come to our rescue in these stressful moments when we do not have brushes.
See also
Eyeshadow for different eye shapes
All you have to do is warm the shadow with your finger and distribute it to the eyelids. Cream eye shadows, which soften their formula with body heat, have the feature of easy application with fingers.
In such a case, you can apply a cream shadow in metallic bronze tones to the entire eyelids, and when it reaches the crease point of the eyelids, you can make an eye makeup that looks both very easy and flawless.
The metallic bronze color will make eye makeup look more dimensional by lighting the game.
Let's say you don't have cream eye shadow. Instead, you have an eye shadow palette with several colors.
Although it may seem difficult to apply powder eye shadows without a brush, it is not difficult. You can easily overcome this situation with a few makeup tips:
When applying eye shadow without a brush, you first must choose a metallic eye shadow color in medium tones and apply it evenly to the entire eyelid with your ring finger. Glittery and metallic eye shadows are more effective when applied with fingers. Turning brushless ness into an advantage is completely in your hands.
You can then resize your eye makeup by applying the light shimmery hue from the eye shadow palette right in the middle of the eyelids and on the eye fountains.
In the last step, with a clean finger, you can gently distribute the eye shadows in the crease area of your eye for a smooth transition. You can even apply a dark shadow to the bottom of the lower eyelashes by looking up. To do this, try to pick up the shadow by touching the edge of your finger, not the middle.
What can you do if you forget to take the eye shadow palette with your brushes? Here are some tips for both eyeshadows and brushless eye makeup:
Distribute your eyeliner: You're fortunate if you have eyeliner in your makeup bag. All you have to do is apply the eyeliner casually to the bottom of the eyelashes. You can then get foggy eye makeup in seconds by distributing it with your fingers.
Apply the bronzer to the eyelids: When your eye shadows and blushes aren't around, you can get help from your bronzer. Thus, you will dimension the eyelids and give them a warm tone.
3. Make your lipstick an eye shadow: Lipstick is a multi-purpose makeup material. It will be a complete savior when you forget to take your eye shadow or even blush. Rub the lipstick on your ring finger, warm it, and gently distribute it on the eyelids.
4. Use the highlighter as an eye shadow: Use the highlighter as an eye shadow, even if we have our brushes and eye shadow palettes. So eyes look much brighter and more energetic.
See Also:
How to do a smokey eye for blue eyes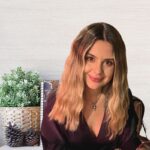 As a nutritionist, I research, find and experiment with recipes, natural diets and meal plans for weight loss, bodybuilding, and detoxing.