How to Apply Eyeshadow for Different Eye Shapes
One of our favorite things is to try out the new eye shadow palettes. We love to spend a long time applying our eye makeup in front of the mirror.
Although many of us spend a lot of time on our makeup, how can we be sure that we are making the most of our time?
Do you know how to apply eye shadow that suits your eye shape? Although this sounds easy, applying eye shadow is not as easy as you think.
You should learn the techniques that suit your eye shape to show your eye structure more clearly. First, go in front of the mirror and find out your eye structure.
Then find your eye shape in the article below and apply the techniques step by step.
Also, find out which eyeliner style suits your eye shape better in this article
Eyeshadow for Different Eye Shapes
1. Downturned Eyes
If the outermost corner of your eyes looks downward, you have a downturned eye structure. You can draw tailed eyeliner to make your low eyes more upright.
There are two things that people with downturned eyes should pay attention to when applying eye makeup. First, you shouldn't go above the crease line when applying eye makeup.
When you spread your eye shadow too upward, your eye makeup will look too messy and uneven. My advice is to apply your eye shadow just above the eyelids, below the crease line.
The second point you should pay attention to is to stay away from dark eye shadows. You should use creamy light and sparkling eye shadows instead of dark colors.
You can also use a bronze color. You can create ideal eye makeup by spreading your eye shadow from the middle of the eyelids towards the outer corners with your finger.
2. Hooded Eyes
Even if the eye structure of some women is large, their eyes may appear smaller because their eyelids are low. In this case, it can be difficult to do eye makeup.
If you have hooded eyes you should spread your eye shadow to the brow bone to make the eyelid appear wider. You should use palettes that have vibrant colors.
Mix bronze and crimson eye shadow color and apply to the eyelids. Get a bright look in your eyes by spreading the light bronze color to the brow bone.
3. Almond Eyes
Almond eyes are one of the luckiest eye shapes. The almond eye shape is slightly upturned, just like almond, neither a large nor a small eye structure.
You should aim to make your almond eyes brighter and make your eyelids lighter.
For this, take the lightest shimmering nude shadow in your eye shadow palette and apply it right over the eyelids.
Then, use a milky brown eye shadow to mix it thoroughly into the crease area of the eyelids and towards the outer corners.
Make sure you use a clean eye shadow brush while doing this process. Those with almond eyes should stay away from very dark eye shadow colors.
I do not recommend using colors darker than coffee with milk or similar shades.
4. Round Eyes
The round eye shape is one of the most prone to makeup mistakes. Those with round eyes should aim to make their eyes look wider by contouring them while applying eye makeup.
When applying eye makeup, you should make the focus point right in the middle of your eyes. Place the dark brown color in the center of your eyelids. Then distribute the lighter nude shadow from the same eye shadow palette to the inner and outer corners of the eyelids.
The middle of the eye makeup should look darkest, the right and left lighter and brighter. After you get this image, your eyes will look more asymmetrical.
5. Small Eyes
You can apply the contour technique to small eyes by taking inspiration from smokey eye makeup.
Your eyes will appear wider by applying dark eye shadow to the outer corners of the eyelids.
You can also make your eyes look bigger by applying eye shadow to the bottom of the eyelashes.
6. Upturned Eyes
If the subject is eyeshadow for different eye shapes, those with upturned eye shapes are very lucky. Because this eye style is one of the favorite shapes of everyone.
You can bring out the beauty of your eyes by lightly applying brown eye shadow to the outer corners of your eyes.
See Also:
How to get rid of red eyes without eye drops
Best Eye Shadow for Hazel Eyes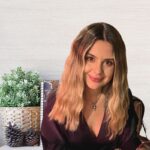 As a nutritionist, I research, find and experiment with recipes, natural diets and meal plans for weight loss, bodybuilding, and detoxing.