How to Do Red Eyeshadow Makeup
Red is a bold color in itself. We all agree on that. So, can we agree to make eye makeup using this color? We think it is quite possible.
This year, we frequently encounter the new beauty trend of red eyeshadow makeup both on the catwalks and on the streets. This eye-catching makeup style can be too much for daily use, but it is the kind that will suit invitations, parties and night entertainment.
If you ask how do I apply red eye makeup that adds a bit of harsh, slightly contradictory and rebellious air, the answer is quite simple.
How to Do Red Eyeshadow Makeup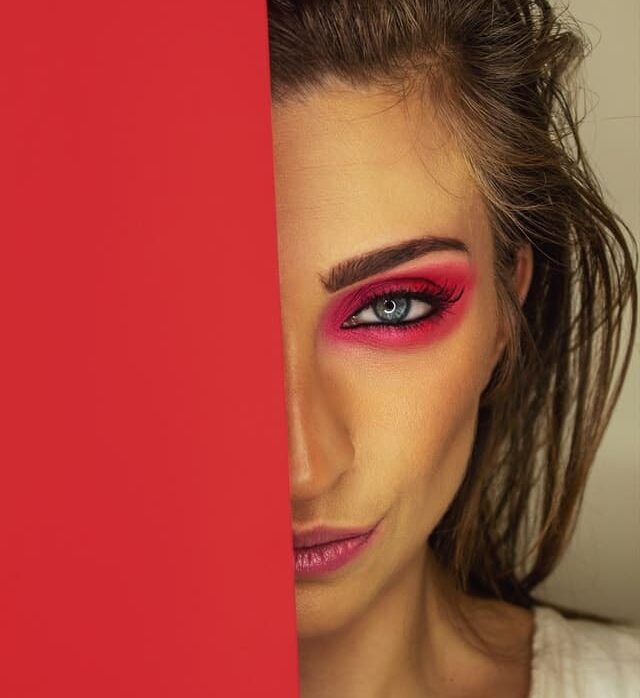 Choose the color! When using red eye shadow, you should choose another color that will add depth to your eyes. There are many shades of red, from copper red to dull pale red.
Consider where you will use your makeup. Should the attention be on you or a little simpler? You can get a beautiful look by using copper red and damson colors together.
There is no rule that you will use eyeliner with red eye shadow, but you can get a much more effective look by using eyeliner. Draw cat eyes with the eyeliner you want.
If you are inexperienced with drawing cat eyes, there are many ways to make it easier. If you want to draw straight, you can draw using a business card or a spoon edge.
Another advantage of the cat eye is that you can easily understand how much you can use red shadow. Take your fluffy eye shadow brush and dip it in the eye shadow.
Blow away excess eye shadow from the brush. Then sweep from the inner corner of your eye outwards.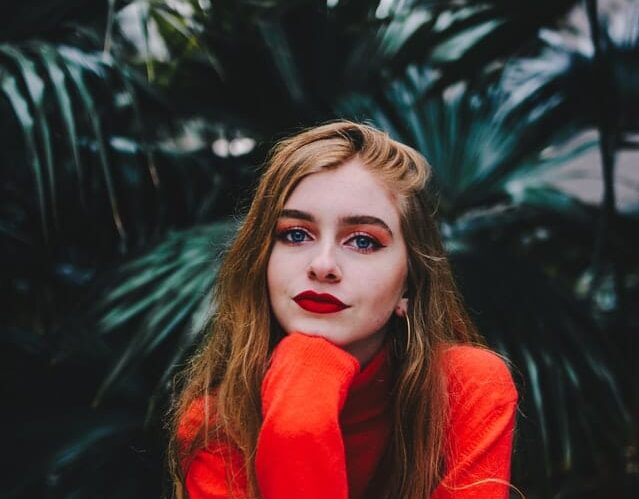 One of the most important things to consider when applying red tones of eye makeup is color transitions.
First of all, if you apply a lighter, orange-like tone to the crease area of the eyelid with a blending brush, the underlying color transition will look better on the eye.
To deepen your look, you can apply a dark burgundy eye shadow from the outermost part of your eye to the crease area.
So the red will be more noticeable. In case the red color makes your eyes look tired, you can also apply a black or nude pencil to your inner eye.
The most important point when using these types of colors is whether your makeup will be a smoky or single color.
If you have chosen a single color eye shadow, all you have to do is apply red shadow to your entire eyelid, distribute your crease area with a clean brush and give a natural look.
Since the makeup is made using a single eye shadow, it will not look one-dimensional and will look quite natural.
Do not forget to apply the same eye shadow on the bottom of your eyelashes. Such single-color and dimensionless applications are generally suitable for daily use.
Therefore, it is useful to use lighter and nude lipsticks on your lips. You will be showing your beauty effortlessly.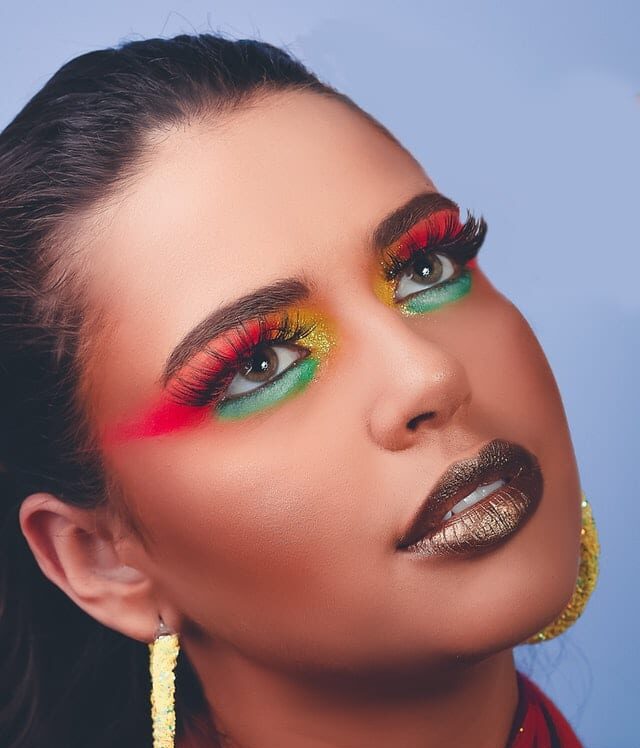 Red and golden hues are also pretty together. You can achieve the integrity of gold and red in this makeup.
Red is actually a bit of a risky color, so you can soften it by using brown tones around your eyes. Intensify the red on the eyelid, starting from the edges first.
Use golden yellow on the inside of your eyes. So you can get an attractive image. Apply the same colors to your lower lashes.
Actually, it is not that difficult to react to this image that we look at with jealousy and say, "I cannot even draw ordinary eyeliner yet."
There are different and beautiful eyeliners in lovely colors and they are drawn easily enough. You can buy one of them and amaze those around you!
After that, all you have to do is apply mascara to your eyelashes. That's it!
How Should the Last Touch Be
See how it looks. Maybe a little more color is needed, or it may be necessary to remove the excess. Don't be afraid to rearrange these shortcomings or excesses.
Your eyes don't need to be like a fireball to look good.
Add another color if you want. Make your choice according to how you feel safe and beautiful.
See Also