Here Are Recipes with Molasses for Those Who Want to Avoid Sugar
If you are trying not to consume refined sugar and you need to stay away from the desserts, cakes, and cookies, because they contain too much sugar, we have something to tell you.
Thanks to natural sugar (molasses), you can make delicious recipes. Especially in winter, it is time to invite molasses to your kitchen.
4 Recipes with Molasses
1. Cookies With Molasses
Ingredients
150 grams of butter (kept at room temperature)
Half a teacup of grape molasses
1 egg yolk
Half a teacup of powdered sugar
Less than half a cup of yogurt
1/2 teaspoon of cinnamon
1 packet of baking powder
3.5 cups flour
For the upper side
1 egg white
2 tablespoons of granulated sugar
Recipe
Put the grape molasses and butter that you have kept at room temperature into the mixing bowl and mix until it turns into a cream.
After adding egg yolk, powdered sugar, and yogurt, continue to mix by hand.
Sift the flour, baking powder and cinnamon into a bowl and slowly add to the cookie mixture.
Continue adding flour until you get a soft dough, depending on the density and consistency of the ingredients you use.
Take walnut-sized pieces of dough from the cookie dough you have prepared and shape them by rolling them in your palm.
Place the cookies you have prepared on a baking tray lined with greaseproof paper.
Using a brush, brush the egg white on the cookies and sprinkle with powdered sugar.
Bake the cookies you have prepared in a preheated 170-degree oven for 25-30 minutes by checking them.
If possible, leave the hot cookies from the oven to rest on the wire shelf at room temperature.
2. Hazelnut Cream Recipe
P.S.: Since it does not contain any additives, you should keep it in the refrigerator and consume it within 2-3 days.
Ingredients
1 cup of raw hazelnuts
4 tablespoons of molasses
10 tablespoons of cream
1 pack of vanillin
Recipe
Heat a non-stick bottom pan on the stove and take the nuts in. Roast the hazelnuts for about 10 minutes and then peel off the shell of the roasted hazelnuts with your hands.
Put the nuts in a food processor and grind them until they turn into powder.
Then add the molasses, cream and vanillin and run the processor for about 5 more minutes to make it creamy.
3. Molasses Soufflé Recipe
You've never seen such a soufflé! This delicious dessert, prepared in a very practical way, is ready to eat in a total of 17 minutes!
Ingredients
5 egg whites
1 cup of tahini
1 cup of molasses
2 tablespoons of flour
1 tablespoon of butter (to cover molds)
3 tablespoons of granulated sugar (to cover soufflé molds)
Recipe
In a large bowl, whisk the egg whites until firm.
In a different bowl, gently mix the tahini, molasses and flour with a spatula. At this point, it is important to mix it slowly, without whisking, so that the acid in the molasses does not harden the mixture.
Slowly add the hardened egg whites to the tahini-molasses mixture. Mix from bottom to top with the help of a spatula.
Spread the butter all over the soufflé bowls first, turn the bowl, and sprinkle the powdered sugar.
Fill the tahini mixture into the soufflé bowls with a scoop and leave one finger space.
Bake at 200 degrees in the oven for about 7 minutes.
     4. You Don't Have to Cook These Vegan Brownies with Molasses
Maybe flour could be included in the recipe, the carefully prepared brownie mortar could be put into a cake mold and maybe baked. However, we wanted the vegan brownie recipe to appeal to our readers who also follow a raw food diet.
Ingredients
300 grams of dates
100 grams of shelled almonds
100 grams of shelled pistachios
200 grams of goji berry
1 teaspoon of carob molasses
1 tablespoon of carob powder
2 tablespoons dark cocoa
2 tablespoons of water (optional)
Recipe
Dried date and goji berry fruits: After removing the seeds, soak them in lukewarm water for about half an hour.
After draining the dates, cut them into small pieces and put them into the food processor.
Run the food processor until the unhulled kernels and date pieces turn into powder. Add the water to adjust the consistency according to the density of the date puree.
Add the goji berry, dark cocoa, goat horn powder and molasses you have drained and continue mixing.
Grind the shelled nuts into large pieces. Add to the dessert mixture and mix with a spoon.
After covering the bottom of a large baking tray or cake tin with cling film, spread the cake batter into the mold. After smoothing it and covering it with cling film, put the dessert in the refrigerator.
You can eat the brownie that you keep in the refrigerator for a long time after slicing them with a sharp knife.
See Also:
3 Day Juice Cleanse Weight Loss
21 Day Sugar Detox Meal Plan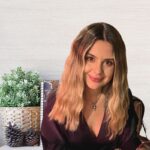 As a nutritionist, I research, find and experiment with recipes, natural diets and meal plans for weight loss, bodybuilding, and detoxing.