Discover the 8 Best Foods for Dental Health
Today we will examine the 8 best foods for dental health. The reason for this is that tooth and gum diseases are among the most common health problems in the world and are proliferating rapidly. Dental health deterioration can affect other organs in the body.
Nowadays, especially with the change in modern eating habits, teeth lose their strength and decay more easily.
Avoiding fruit and vegetable consumption, turning to sugary foods and beverages, not giving up habits such as coffee and smoking, can cause problems such as cardiovascular diseases, kidney and liver diseases as well as adversely affecting oral health.
So, what should we pay attention to protect our oral and dental health, and can we get this support from food? The answer is yes.
Many foods are ready to support you in this regard, and perhaps they are already in your home. Let's examine them one by one.
Best Foods for Dental Health
Since the vitamins in fruits and vegetables are very important for the teeth and gums, the natural strengthening and cleaning of the teeth can be achieved by increasing the consumption of colorful fruits and vegetables.
1. Pineapple
In addition to protecting tooth enamel, pineapple has a positive effect on saliva secretion. In addition, bromelain, a compound in it, helps tooth whiteness by acting as a toothpaste.
2. Spinach
Like all green leaves and vegetables, spinach is a good source of magnesium. Spinach can be consumed frequently for magnesium, which is essential for dental health.
3. Strawberry
This fruit, known for its beautiful taste and pleasant smell, prevents the formation of stains on the teeth. The acid contained in the strawberry provides mechanical cleaning. This minimizes the formation of plaque.
However, water should be drunk or mouth rinsed after consumption to prevent the acid and sugar in it from damaging the tooth enamel.
4. Apple
Apples are natural cleaners for teeth and gums. It contributes to the whitening of the teeth. Biting fruits such as apples contribute to cleaning teeth and gum health.
5. Orange
Due to the natural fibers inside, the teeth look brighter. It also helps strengthen the teeth. The minerals in the peel are natural toothpaste.
Citrus fruits containing fluoride are beneficial for dental health. Fluoride taken regularly, especially from a young age, will prevent tooth decay as well as provide healthy teeth.
6. Broccoli
The raw broccoli you will find in your meals helps clean your teeth due to the fibers it contains. Minerals in it help whiten teeth. It is known not for its antioxidant properties, but for protecting teeth from acid. It creates a protection shield in tooth enamel.
7. Quince
It contributes to dental health by massaging the gums and increasing blood circulation.
Eat hard fruits such as quince without chopping them, but with the peel. In addition, these hard fruits are like natural toothbrushes. They help to whiten the teeth without any harm.
8. Red Pepper
Red pepper, known as the biggest helper of a toothache, reduces pain and provides relief.
Consume Colorful Fruits and Vegetables to Prevent Tartar
Strawberries and pineapples are great for teeth and gums. Various acids in them provide mechanical cleaning and reduce the formation of plaque.
Vitamin C deficiencies weaken the gums and cause periodontal discomfort. Consuming kiwi, which contains more vitamin C than other fruits, helps prevent this problem.
In addition to forest fruits, many fruits, including oranges, melons, and all green and colorful vegetables such as red peppers, broccoli and spinach are excellent sources of vitamin C.
In addition;
Teeth should be brushed at least twice a day, once before going to bed.
Dentist cleanings should be every 6 months
For more effective brushing, the selected toothbrush should be soft.
Mouthwash should be used to increase the effectiveness of tooth brushing.
Brushing time should not be less than 2 minutes.
While brushing the teeth, the tongue must also be brushed.
For proper cleaning, an interface brush or dental floss should be used.
Tartars should be cleaned regularly.
The toothbrush should be changed every 2-3 months.
If there are situations such as teeth grinding and compression, it should be checked because it will damage the tooth enamel.
If possible, a piece of cheese should be consumed after eating dessert.
Drink water or rinse your mouth after every meal.
See Also:
Must-Know Before Having Dental Gum Aesthetics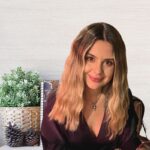 As a nutritionist, I research, find and experiment with recipes, natural diets and meal plans for weight loss, bodybuilding, and detoxing.