How to Shape Eyebrows At Home? Let's Find Out
Thin and curved eyebrows are back in style. For a long time, thick and natural brow looks have dominated the trends, but that is changing.
Do you know what you need to properly shape your eyebrows? We will go over how to shape your eyebrows at home in this article.
It's an undeniable fact that thick and natural eyebrows frame our faces and make us look younger.
By shaping your eyebrows correctly, you can always have a stylish and, at the same time, natural look.
To learn the right eyebrows shaping tips, you must decide exactly what look you want. You choose the eyebrow shape you want and we will tell you what you need!
How to Shape Eyebrows At Home
1. Natural Eyebrows
Eyebrow mascaras are ideal for natural and stable eyebrows. While the mascara brush combs your eyebrows, it helps the eyebrows to stay stable and maintain color.
Thus, you can easily get the natural eyebrows to tone you want.
When removing the eyebrow mascara from the tube, you should be careful not to have too much product on the brush. Using too much product can create a fake look on your eyebrows.
While taking the mascara brush from the tube, remove the excess product, then comb your eyebrows up. You will get a young and energetic look, especially by combing the curve of your eyebrows upwards.
2. Prominent Eyebrows
If you want to have prominent eyebrows but find natural brow looks too shabby, this style is completely for you.
The styling product you need is an eyebrow pencil with the same shade as your eyebrows.
With the help of the eyebrow pencil, determine the line where your eyebrows begin and end and fill this area gently.
When using eyebrow pencil, I recommend that you apply the pencil with small movements towards the direction of the hair growth. Thus, you will get a natural look while filling your eyebrows.
3. Thick Eyebrows
If you like voluminous and thick brow looks, you should use eyebrow powders.
You can achieve more voluminous and prominent eyebrows by applying the powder suitable for eyebrow color to the spaces between your eyebrows with the help of a curved eyebrow brush.
You can get messy brows to look, which has been popular recently, with eyebrow powder.
First, comb your eyebrows down and identify the gaps between them. Then fill these gaps from bottom to top with brow powder. Finally, to highlight your brows, apply the illuminating powder to your brow bone and spread it out with your fingers.
How to Shape Eyebrows At Home with Tweezers – Step by Step!
Comb your brows upwards with the brow brush.
Cut the hairs that have grown out with scissors. Be careful. After the cut, the bristles grow rapidly. Repeat this process as needed.
Comb your brows down with the eyebrow brush. Cut noticeable lengths. You shouldn't cut your eyebrows too short to shape natural eyebrows.
Use the tweezers to remove excess hair under the brow bone. To facilitate the procedure, pull the hair in the direction of growth.
Remove excess hair between your two eyebrows with tweezers.
Use tweezers to remove the hairs you see well above the brow curve. Try to do it slowly. If you want to shape your eyebrows straight, give your eyebrows a flat look by taking your eyebrows above the curve.
Remove the hair on your temples with tweezers.
Use the eyebrow shadow to fill in the gaps in your eyebrows.
Apply an illuminating eye shadow to your brow bone.
Secure your eyebrows with eyebrow mascara.
Take care not to over-thin your eyebrows. Just aim to remove the excess and give your eyebrows a clean look.
Don't be afraid to use two different colors on your brow while using an eyebrow pencil or shadow.
Using two different shades while shaping your eyebrow will provide the most natural results. You applied the eyebrow shadow, but don't assume you're done.
For your eyebrows to look more natural, you should distribute the eyebrow shadow and make it look even.
See Also:
How to tint your eyebrows at home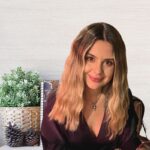 As a nutritionist, I research, find and experiment with recipes, natural diets and meal plans for weight loss, bodybuilding, and detoxing.