How to Make Homemade Shampoo With Easy and Inexpensive Ingredients
We have shared with you skincare tips, making hair masks and even natural makeup products at home. What about shampoo?
It is essential the shampoo we use cleanses, nourishes and replenishes our hair. But do the shampoos that we buy from the markets that do not contain organic ingredients work?
Are you really satisfied with them? Do the results make you happy?
Maybe yes for a short time. But in the long run, many people believe that the shampoo they are using does not work, and change shampoo at least every six months.
The recipes we will recommend in this article do not work miracles on the first try. But they bring good results.
They do not contain harmful chemicals that are absorbed through the skin and accumulate in our blood and organs, and they provide a much better appearance in the long term by providing nutrition to the scalp and hair.
Let's look at how shampoo can be made using household materials and very simple methods.
How to Make Homemade Shampoo
1. Cucumber and Lemon
It is quite possible to make shampoo by using 1 lemon and 1 large cucumber. You mash the cucumber in a bowl and add the juice of the lemon.
You can also add 1 teaspoon of baking soda to this if you wish. Start by wetting your hair. Spread this mixture thoroughly by massaging all your hair, starting with your scalp.
After keeping it on your head for a few minutes, you wash it with water and rinse it.
2. Get fuller Hair with lavender extract
Lavender extract minimizes hair loss while repairing damaged hair. If you want to give your scalp the care it needs and deserves, here is our recipe!
Materials:
2 tablespoons of lavender water
2 eggs
Juice of 2 lemons
Preparation:
Mix all the ingredients and massage your scalp with gentle movements.
After the first application, rinse your hair thoroughly and repeat the same process.
After waiting for 15 minutes, you can apply conditioner according to your preference to your well-washed hair.
3. Baking Soda and Water: Prevents oily scalp
If your hair and scalp are too oily, here is the solution!
You can easily balance the oil ratio of the hair with this shampoo, which you will prepare in a short time with only two materials.
Materials:
Equal amounts of baking soda and water
Preparation:
Add the ingredients to a shampoo bottle and mix.
Wash your hair after shaking the bottle before each use.
4. Refreshing Shampoo with Rose Water
When it comes to natural care, one of the first methods that come to mind is rose water. Rosewater is easily accessible by almost anyone and is an excellent ingredient for more vivid hair.
Materials:
2 tablespoons of rose water
2 tablespoons of vinegar
2 eggs
Preparation:
Mix all the ingredients in a suitable container and massage them into your scalp.
After waiting for 15 minutes, wash your hair thoroughly and moisturize your hair with a conditioner of your choice.
You can apply this process several times a week and say goodbye to both scalp problems and weak hair.
5. Green Tea Shampoo
Green tea, which is among the best options for making herbal shampoo at home, provides a lot of care for both hair and scalp.
At the same time, due to this completely herbal method, you can equalize the number of vitamins your hair needs.
Materials:
Half a liter of water
3 bags of green tea
Half bar of grated soap (optional natural soap)
1 capsule of vitamin E
Various essential oils according to preference
Preparation:
Boil the water and wait for it to brew by adding green teas.
Then add the grated soap into the brewed tea and mix until it melts.
Add vitamin E after it melts
Add any essential oil you will use optionally and mix.
Once the mixture has cooled, transfer it to a clean shampoo bottle. Use it every time you shower.
     6. Apple Cider Vinegar
Since apple cider vinegar is a powerful cleanser, it helps hair look much cleaner and shinier.
Materials:
1 teaspoon of apple cider vinegar
1 egg
2 teaspoons of lemon juice
30 ml of olive oil
Preparation:
Add all the ingredients to a bowl and mix until a homogeneous consistency.
Wash your hair regularly in every shower and rinse thoroughly.
See Also: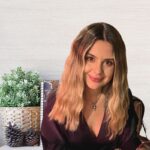 As a nutritionist, I research, find and experiment with recipes, natural diets and meal plans for weight loss, bodybuilding, and detoxing.