Find Out The Best Home Remedies for Dandruff
Dandruff is a skin problem experienced by everyone, men, women, young and old, and although it may seem like just a simple hair problem, it affects one's self-confidence.
This condition, which makes the hair look dirty or neglected, also causes itching and discomfort. The number of people experiencing this problem has increased significantly in recent years.
That's why we've reviewed and outlined some of the best natural solutions for you.
What Causes Dandruff?
Dandruff is a skin disease. In short, when dandruff caused by the shedding of dead skin on your head begins to appear through your hair, it causes a very unpleasant appearance.
Dandruff, which has nothing to do with the hair being dirty or clean, has a dirty look from the outside. The causes of dandruff in the hair can be as follows:
Less combing or brushing of the hair
Psoriasis, eczema, and some other skin conditions
Dry skin
Cold weather
Fungal growth on the scalp
Age and gender factors. It is more common from adolescence to middle age
Stress
Using high amounts of additives such as gel, hair spray, mousse and hair conditioner
Seborrheic dermatitis, called eczema on your scalp
Lack of zinc, B vitamins and some types of oils
Parkinson's disease and some other neurological diseases, HIV and a weakened immune system
How to Prevent Dandruff?
Do not tie up your hair all the time. Let it breathe.
Eat a diet supplemented with zinc and B vitamins
Spend more time in the sun. Sunlight prevents dandruff
Do not use hairspray or hair gel for a while
Home Remedies for Dandruff
1. Baking Soda or Baking Powder
Baking soda or baking powder are some of the most widely known solutions for dandruff.
First, wet your hair and pour a pack or a handful of baking soda into your scalp and rub it gently. Then rinse it off.
You can do this 3 times a week before washing your hair. The point you should pay attention to is that when you do this method, you should not use shampoo while washing your hair.
You will see dryness in your hair at first. Then your hair will produce natural oil and regain its softness.
You should consult with a specialist first in case your skin reacts to these methods.
2. Vinegar
Before shampooing your hair, apply 2 spoons of vinegar to your hair with a spray bottle if you wish. Wait 10 minutes by massaging your hair.
Another method of vinegar is to make rinse water by adding 1 cup of apple cider vinegar to 2 glasses of cold water after shampooing.
3. Mouthwash
Mouthwash is good for dandruff as well as many other things. You can rinse your washed hair once with mouthwash and then rinse again with clear water.
4. Salt
Salt has an anti-dandruff effect. Pushing the salt into your hair and massaging it a little before washing will make dandruff on your head shed.
5. Tea Tree Oil
Tea tree oil, one of the most beneficial oils, deeply cleans and purifies hair and scalp. Tea tree oil, which has antiseptic, antibacterial and antifungal properties, cleans the scalp from fungus and bacteria and keeps the hair clean.
It also balances the oil content in the scalp, preventing the scalp from drying out and, thus, the formation of dandruff.
Tea tree oil, which is a very powerful oil, can cause allergic reactions in people with sensitive skin.
For this reason, it should be used by diluting with carrier oils. You can also benefit from the impact of your shampoo dripping 1-2 drops of tea tree oil.
6. Aloe Vera
Aloe vera has many benefits. Aloe vera, considered a source of healing, benefits many areas of human health.
Today, it is possible to find aloe vera in the content of many hair care products. It softens the hair, also strengthens the hair follicles and prevents hair loss.
One of the causes of dandruff problems is a dry scalp. Aloe vera eliminates dandruff problems by softening the dry scalp.
Apply it by massaging your hair before showering. Leave it on for 10 minutes after the massage and rinse.
You can apply this until the dandruff problem is eliminated. However, in this process, we recommend using a moisturizing shampoo.
Otherwise, washing and shampooing your hair every day may cause dryness.
7. Lavender Essential Oil
Lavender oil is one of the most popular essential oils known and loved for its pleasant fragrance. Known for its calming properties, lavender oil contributes significantly to skin and hair health.
In addition, it is possible to find lavender oil in the content of many cosmetic products. Lavender oil, which has tightening properties, tightens the scalp and makes the skin smoother and healthier.
It helps to get rid of dandruff problems when applied by mixing with carrier oils such as almond oil.
See Also:
Foundation Makeup for Mature Skin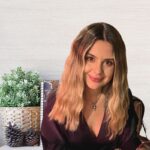 As a nutritionist, I research, find and experiment with recipes, natural diets and meal plans for weight loss, bodybuilding, and detoxing.