Tips for Eye Makeup For Brown Eyes
Being beautiful is every woman's wish. Makeup is indispensable for women, regardless of age, country or style. For make-up to look its best, it must be suitable for the person's appearance and style.
Makeup that suits a dark-haired person will not have the same effect for a blond one. Likewise, the face shape of the person is one of the factors that change make-up. The is especially true for eye makeup.
Eye makeup is essential for a beautiful and impressive look. The right eye make-up creates impressive looks and reveals all the charm of a person.
The same makeup that a blue-eyed woman does will not have the same effect on the look of a brown-eyed woman.
If you are a brown-eyed woman, we can say that you are very lucky. This eye color has very expressive looks and besides this, it is suitable for applying many kinds of makeup. Almost all colors suit brown eyes.
Eye Makeup For Brown Eyes
Add a Sparkle to Your Eye Makeup
Use glitter cream eye shadow to make your eyes look brighter. Bronze eye shadows are an ideal shade, especially for brown eye colors!
Brown-toned bronze eye shadow will enhance the sparkle of your brown eyes.
Apply this shadow to your eyelids and distribute it towards the outer corners of your eyes.
Don't forget your lower lash line too! Apply the cream bronze eye shadow to your lower lashes and gently distribute it with a shadow brush to get smoky eye makeup.
Soft colors such as brown and beige create very natural looks on brown eyes. In addition, purple and violet makeup also brings out the sparkle of the eyes. Use dark eyeliner.
However, the shape of the eyebrows is as important as the makeup. Brown eyes are naturally attractive and the correct eyebrow shape makes brown eyes even more eye-catching.
Eye Makeup for Brown Eyes – 8 Easy Tips
First of all, since you have more color options, you can make a different make-up application according to each outfit. With different make-up applications for different events, you can have a remarkable appearance in any environment you are in.
If your eyes are dark brown, medium and dark eye shadows are ideal for you. You can apply black, almost black gray, dark green and plum color eye shadow to your eyes.
Metal-colored eye shadows also suit your eye color. Do not forget to use jet black mascara for more impressive looks.
1. Do not use black eyeliner if your eyes are light brown or hazel. Instead, navy or brown will be more suitable for you. Yellow eye shadow with golden hues will make your eyes look seductive.
2. If you have medium brown eyes, we recommend that you try bronze tones immediately. In addition, violet and green are suitable for your eye color. Sun tones such as yellow and orange also suit your eye color very well.
3. Apply a red-brown or copper shade to the beginning of your brow bone. So your eyes look bigger and your look draws attention.
4. Dark green smokey eye makeup contrasts attractively with your brown eyes. You can emphasize the inner and outer parts of your upper eyelashes with a black pencil.
5. When brown and dark blue come together, the magnificent beauty of contrast emerges. By applying smokey eye makeup with navy blue eyeliner, you can make your eyes look remarkable. You can complete this makeup with nude lipstick.
6. Draw a white pencil on your eyelashes and apply only black eyeliner to your eyes. You won't believe the effect on your looks! You can make your make-up look more impressive by curling your eyelashes with an eyelash curler.
7. Shape your eyebrows before starting your makeup.
Then, if you apply matte highlighter eye shadow on your upper eyelids, your eye area will be brightened and your makeup will look more vivid.
Apply the brighter version of the same highlighting eye shadow on your brow bone and the inner corners of your eyes.
Then apply the eyeliner. Keep the tail slightly longer to create a cat-eye look.
Make the final touch with jet-black mascara. You can apply this make-up both in your daily life, in the office and at a special night party.
With natural blush and nude lipstick tone, you can make a make-up application that will be ready in any environment and highlight your natural beauty.
8. You can use shades of green, brown, bronze and beige eye shadows for impressive eye makeup to be used both day and night.
The point that should not be forgotten here is that we want to draw attention to our eyes.
So when applying impressive eye makeup, choose a light-toned blush and lipstick so that the gorgeous look of your eyes is not lost with other colors.
See Also: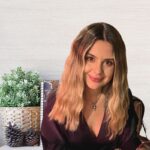 As a nutritionist, I research, find and experiment with recipes, natural diets and meal plans for weight loss, bodybuilding, and detoxing.