Learn Eye Makeup for Beginners Step by Step
Let's confess! When it comes to makeup, the most important part is our eyes. We all want to achieve more dramatic, more impressive looks.
Considering the effect of eye make-up on our entire look, it is perfectly normal that we attach such importance to it.
However, if you are a beginner when it comes to makeup, you may not know where to start among dozens of makeup techniques and terms.
Don't worry, here are our suggestions to transform you from a makeup novice to a makeup professional: Here is eye makeup for beginners step by step.
We usually wear makeup, especially when going to school and in business life. We make sure that our daily make-up is not heavy and looks natural.
If you haven't set yourself a daily, natural make-up style yet, let's review the easiest way. Your eyes will look both natural and beautiful. Let's get started:
Eye Makeup for Beginners Step by Step
Always Start With an Eye Primer
The eye primer helps to create a smooth surface for eye makeup. Once the primer has dried, you can apply an eyeshadow base that helps the eyeshadow to adhere better to the skin.
If you don't have an eyeshadow base, you can use a concealer or foundation.
Continue With Basic Colors
To get a natural look, start with basic colors. For this, you need an illuminator that is lighter than your skin tone, matte medium skin tone, a few shades darker than matte skin tone, and a matte black shade.
Get Essential Eye Makeup Brushes
For application:
A small flat eyeshadow brush
A small to medium-sized spreading brush
An eyeliner brush
Take the lightest eyeshadow with your flat brush and apply it to the inner corner of the eyes. This is where the eyeshadow is the most intense.
It can then spread to all eyelids. Just touch the tip of the brush with enough water to moisten it. Then smear the lightest shade and make small touches to your tear area.
Brighten brow arches with the same brush and tone. Then, brighten the lower area of the eyebrow folds with open eyeshadow.
It's time for the mid-tone eyeshadow. Take the flesh-colored eyeshadow with the dispensing brush and rub it from the outer corner of your eye towards the inside.
Apply the slightly darker third shade of shadow by distributing it from the outside of your eye to the inside of the contour area.
Make sure that you do not diffuse too much of the clarity. After your eyelid makeup is finished, move on to the lower part of the eye.
Mix the two mid-toned colors and apply them from the outside to the inside. Lightly apply matte black eyeshadow to the outline near the lower lash line.
If your lashes are not curled, they won't look pretty. Before curling your lashes, heat your eyelash curler with a hairdryer.
Just like we use hot tools on our hair, we can use heated eyelash curlers for better curling of the eyelashes.
This curler can be dangerous when used incorrectly, so be careful with the heat.
Then apply your mascara and eyeliner. A tape that you stick diagonally to the edge of your eye while drawing eyeliner can help you shape it.
That's it! But if you want your make-up to look much more natural, do not use eyeliner. If you want it to be more flashy, you can use eyelashes extensions.
Check this to find out which eyelash extensions are best for you. Don't forget to look at it.
Eye Makeup for Beginners Step by Step: Tips
For brighter and more vibrant looks, you can apply silver-toned glittery eyeliner to the inside of your eyelashes. This step will make your eyes look clearer, brighter, and more distinct. Try to show your eyes more distinctly with a silver or nude eye pencil, not only for intense eye makeup but also for daily makeup. You won't believe how big it makes your eyes look.
For beginners, thin and flexible textured eyeliners are ideal. Apply your eyeliner in dots to the upper lash line, then connect these dots.
If you don't like the eyeliner you pulled, don't worry, you can be sure that it will get much better in time. To draw the perfect eyeliner, you only need good eyeliner and a little practice.
See Also:
How to not get mascara on your eyelids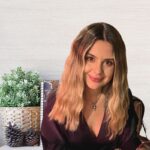 As a nutritionist, I research, find and experiment with recipes, natural diets and meal plans for weight loss, bodybuilding, and detoxing.