How Does the Process of Getting Veneers Work? Does It Damage Teeth?
Veneers are an artificial coating that is cemented over the tooth, similar to a crown. They are generally applied for tooth decay, tooth extraction, broken tooth repair, removal of oral cavities and aesthetic purposes in cosmetic dentistry.
Veneers provide a more practical and useful solution without the need for tiring and costly procedures such as replacing damaged or extracted teeth.
What are the Types of Veneers?
The process of getting veneers is a method that is tailored to each patient. Following the dentist's recommendations, the patient is allowed to make a choice.
It is of great importance to inform the patient about all veneer techniques and explain them in detail. Each of the dental techniques listed below is different:
Porcelain veneers are a type of veneer in which the tooth coating is made of porcelain. Porcelain veneers are prepared in the patient's tooth color and attached with durable and long-lasting cement, making these veneers resistant to tooth fractures.
These are highly preferred by patients with aesthetic concerns.
It is a type of veneer that makes the tooth appear as close to its original. This type of tooth coating does not have any sensitivity to hot and cold like the others, it does not cause any problems in the gums.
Due to its natural and aesthetic appearance, it is possible to say that zirconium is the most preferred type of veneer in front teeth.
Empress (Full Porcelain Veneers)
For the application of full porcelain veneers, the surrounding of the tooth is shaved down to prepare it for the veneer. The veneer fits over the prepared tooth. Results are obtained in the patient's tooth color and with an aesthetic appearance.
This type of veneer, which stands out due to its dark-colored appearance, is not very common. Apart from being more cost-effective than other veneers, there is nothing that highlights metal-supported veneers.
Process of Getting Veneers
After the tooth analysis, the dentist will determine a treatment method suitable for the patient.
Considering the patient's wants and choosing a method in this direction is of great importance in terms of patient satisfaction.
After the selection of a suitable veneer, the whole tooth or the area to be treated is measured.
According to these measurements, after working with materials such as zirconium and porcelain without metal support, the teeth are reduced and the measurements are taken and rehearsals are made. Tooth veneers treatment ends between 2-4 days.
After the veneering, there may be a problem of sensitivity in the teeth for a while, but this situation will pass automatically invert time.
When it comes to porcelain tooth veneers' life, the general belief is that porcelain veneers have durability of around 10 years, after which they need to be replaced.
Of course, with the developing technology and continuously improved oral and dental treatment procedures, this period is increasing and becoming more efficient.
Am I a Suitable Candidate: Who Can Get Veneers?
Candidates who are suitable for the veneers are generally those who have encountered at least one of the following problems in their teeth:
Mild or moderate dental disorders
Missing teeth
Decayed teeth that cannot be completed with a standard dental filling
A tooth with a noticeable break
Aesthetic concerns
Along with these, there are some signs and indications that they are obliged to show that you are not a suitable candidate for the veneers treatment methods.
If you have a serious decay in your teeth, suffer from gum ailments or have an infection that requires root canal treatment, it means you are not a suitable candidate for the veneers applications.
If your dentist is sure that these problems will be dealt with successfully and will not come back again, it will be possible for you to apply for the process of getting veneers after the completion of your primary treatment.
See Also:
Home Remedies for Whiter Teeth
4 Best Private Dental Insurance Companies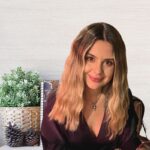 As a nutritionist, I research, find and experiment with recipes, natural diets and meal plans for weight loss, bodybuilding, and detoxing.