Here Are 6 Best Eyelash Extensions You Can't Live Without
On these difficult days, we never forget to wear a mask while going out. Wearing a mask to protect both ourselves and our environment is now a necessity and a duty.
So, how can we adapt our old habits to our "new normal" life, while longing for our old normal life? That's why we have talked a lot about eye makeup and eyelash extensions lately.
Because one of the things we need most in this temporary period is to feel good, so drawing on beautiful eyeliner, using beautiful eyelash extensions, even applying mascara on our eyelashes is very effective for us to feel good.
We have accepted face masks as a reality of our lives and have put together our amazing eyelash extensions suggestions you can wear while wearing a face mask!
We are sure that you will feel much better! Just because the mask covers half of your face doesn't mean you can't use makeup. You can concentrate all the attention and expression in your eyes and look great while wearing a mask.
You know it feels really good to take care of yourself. Especially voluminous eyelashes extensions will instantly raise your mood. Let's look at all these lashes one by one:
6 Best Eyelash Extensions
1. Reusable Eyelash Extensions
One of the most practical things you can do to sharpen your eyes is wearing magnetic eyelashes.
Easbeauty 2021 upgraded magnetic eyeliner and eyelash kit give you this advantage (Hey! It's on Amazon).
The liquid eyeliner of this kit contains more magnetic particles than most other magnetic eyelashes and magnetic eyeliner kits. That means you don't have to worry about the embarrassment of losing a lash, and you don't need to purchase another kit very often.
Because it contains 10 pairs of eyelashes and they are reusable.
These eyelashes, each different from the others, are ready to accompany you on every different special day.
2. 100% Vegan Eyelash Extensions
The best thing about these eyelash extensions is that they are 100% vegan.
Luxillia 8D Magnetic Eyelashes Kit provides vegan, laboratory-tested eyelashes that are tested and proven to be 100% safe to wear.
They are made of 0.2mm ultrafine fibers to provide just the right amount of length and volume. This gives them a natural look.
This kit provides us with 5 pairs of eyelashes with a magnetic eyeliner and applicator tool.
3.  Smudge-Proof Eyelash Extensions
Here is a set of 5 pairs of reusable magnetic false eyelashes that are budget-friendly and include high-performance magnetic false eyelashes, a professional lash applicator, storage box, premium gift package, and 2 tubes of magnetic eyeliner (24ml) for a small price for a mirror.
The Magnetic False Eyelashes Pack also guarantees us smudge-proof eyelashes.
This is one of the 6 best eyelash extensions available.
4. Individual Eyelashes Extensions
Here are the perfectly natural individual eyelashes extensions. Quewel Volume Lash Extensions are ideal for those who love soft and natural looks.
These extensions are fluffy, lighter, stronger and softer to touch than most extensions. Moreover, these can be used by beginners or seasoned lash artists alike.
5. Waterproof Eyelash Extensions
This magnetic eyeliner and lashes kit comes with a special eyeliner that contains ultra-fine magnetic particles that allow the magnetic eyelash to easily connect.
The waterproof lashes mean that the weather won't get in the way of your perfect look.
Arishine Magnetic Eyelashes will quickly attach themselves to where you put the eyeliner. That's it! No mess! No stress! Just a gorgeous look!
6. Professional Tools for Beginners
Do you want to be an expert on eyelash extension? Then the Beyelian Eyelash Extension Kit is just for you.  This is a perfect kit for experienced lash techs, starters and cosmetology students.
Beginners can use this kit to apply the classic and volumizing eyelash extension application. Afterward, you can make money from this job if you want, or you can make perfect applications for yourself.
When the beautiful box comes with straight and curved tweezers, professional glue, classic and volume lashes, volume rings, training lashes, micro and mascara brushes, cream remover, lint-free eye gel patch and tape this kit will turn you into a complete expert.
See Also:
How To Care For Eyelash Extensions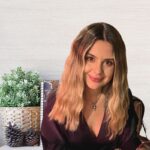 As a nutritionist, I research, find and experiment with recipes, natural diets and meal plans for weight loss, bodybuilding, and detoxing.