Here Are 5 Easy DIY Eye Makeup Remover Tips
You need to remove makeup but don't have any makeup remover on hand or are looking for a more natural method of removing makeup that doesn't contain chemicals or irritate your skin.
There are alternative options you can choose to remove your makeup.
Be sure to check out these 5 easy DIY eye makeup remover methods that can not only cleanse and remove your makeup but also benefit your skin.
But first, let's talk about the common mistakes when removing makeup. These tips will save you from drying and wrinkling of your face, loss of eyelashes, breathlessness in your pores, and thus blackheads and pimples.
2 Important Tricks to Know When Removing Makeup
Avoid Scrubbing Your Skin
You should clean your skin by massaging in circular movements. Then you can clean it with water and dry it using towel paper.
For spotty skin, you should not use a towel for drying. The towel used contains many bacteria and increases acne formation.
Be Gentle With Your Eye Area
The area around the eyes, the most sensitive area of the skin, should be cleaned carefully and gently.
To prevent the rupture of eyelashes, redness in the eyes and scaling under the eyes, you should pour the natural make-up cleansing water on a cotton ball and rub it around your eyes with gentle movements.
5 Easy DIY Eye Makeup Remover
1. Yogurt and Lemon
Mix a tablespoon of yogurt with a tablespoon of lemon juice. Apply to your face, eye area, eyelashes and eyelids. Let it sit for a few minutes.
Clean your skin with moist cotton. This removes dead skin and your makeup.
2. Homemade Makeup Remover Wipes
I would like to introduce you to our natural make-up removal wipes recipe.
Materials:
1 tablespoon of coconut oil
A drop of baby shampoo
A cup of boiled and cooled water
2 drops of almond oil
Oval makeup cotton
Preparation:
Mix coconut oil, water, baby shampoo and almond oil. Place the cotton in the jar and add the mixture you have prepared to the cotton.
Cover the jar and shake it gently. When the cotton has completely absorbed the mixture, you can start using your make-up remover wipes. You can also prepare it in a small jar to carry in your purse. You can use glass jars with a vacuum lid for this job.
3. Homemade Makeup Remover Waters
Before removing makeup, you should remove your contact lenses if you are wearing them. Otherwise, no matter how natural the makeup remover is, it may get into your eyes, cause irritation and your lenses may tear.
After removing your contacts, you can easily clean foundation, eye shadow and lipstick with natural makeup cleansing water that does not irritate your skin. Here they come:
Mix a grated green apple, half a liter of skimmed milk and a tablespoon of almond oil. Strain the mixture with a cheesecloth or a thin cloth. Fill it in a glass bottle and soak a cotton ball in this water to wipe your face. Keep the extra in the fridge. This mixture will also be a natural solution for sunspots.
Grate 1 small size cucumber and boil it with a tea glass of milk. After 5 minutes, strain the mixture and fill it into a glass bottle. You can remove all your skin makeup with this mixture. You can keep the natural make-up cleansing milk in the refrigerator for a week.
4. Canola Oil
If you mix canola oil with olive oil, you can remove all kinds of makeup in seconds. Put 3-4 teaspoons of both oils in a bowl. Soak a cotton ball in the mixture and apply it to your face with gentle pressure. You will see how it absorbs your makeup. Don't forget to rinse your face when you're done.
5. Strawberry
Five large strawberries and three tablespoons of yogurt are required to prepare this strawberry makeup remover. Crush the strawberries and mix them with yogurt.
You can use a blender to prepare it faster. Apply it gently on your face using circular motions and let it sit for a few minutes, then rinse with water.
Wipe your face with a cotton ball soaked in warm water to remove makeup and mask residue.
See Also:
How to apply copper eye makeup
How To Make Natural Makeup Products At Home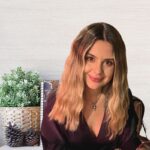 As a nutritionist, I research, find and experiment with recipes, natural diets and meal plans for weight loss, bodybuilding, and detoxing.