Telehealth occupational therapy
In the time of COVID-19, more and more occupational therapy practitioners are considering telehealth as an alternative to their regular in-person practice.
It helps to save time and also reduces the risk of virus transmission. Will telehealth occupational therapy change the game or is it only a temporary measure? Let's find out.
First of all, we need to define telehealth. Telehealth is the provision of medical services via digital information and communication technologies.
Some of us may have already used it without even knowing. You might have consulted with your doctor remotely, sent lab results or photos via secured channels, or just downloaded an approved health management app for diabetes or hypertension.
These are all part of telehealth. Any occupational therapy service conducted virtually is counted as teletherapy.
1. Application of telehealth in occupational therapy
The good news for us is that occupational teletherapy is not an entirely new phenomenon. Numerous studies proving its efficacy have already been conducted.
So we are not experimenting with it and can say that telehealth can be used in each division of OT.
2. Children and school
Telehealth is used for early intervention and school-based services. Telehealth helps to improve the quality of life in children with developmental delays or any kind of disabilities.
Studies suggest that telehealth can even be applied to wellness programming, including efforts to combat obesity and programs targeting the prevention of violence among youth.
3. Mental health
Research has demonstrated the efficacy of telehealth as a delivery model for psychological and behavioral interventions among people with PTSD (post-traumatic stress disorder) as well as other mental health disorders.
The telehealth approach helps improve access and removes barriers like fear of social stigma.
See Also
4. Productive aging and wellness
An increasing number of studies demonstrate that the use of telerehabilitation to monitor older adults with chronic diseases reduces hospitalization rates and the nursing house stays.
This leads to fewer healthcare expenses, which will be more crucial in the future since the number of senior citizens will continue to increase.
According to the Administration on Aging (2011), people ages 65 years or older numbered 39.6 million in 2009—12.9% of the U.S. population—and are expected to grow to 72.1 million, or 19% of the population by 2030.
5. Rehabilitation and disability
Assessment of durable medical equipment, rehabilitation of people with brain injuries, stroke rehabilitation, assessment of hand function in Parkinson's disease patients–this is a list of fields where telemedicine is successfully used.
6. Work and industry
No studies have been published yet in this field. Still, practitioners are using videoconferences to consult working personnel for injury prevention, accessing worksites, and promoting health and safety.
7. Benefits of telehealth in occupational therapy
Further expanding telehealth in this industry will lead to huge benefits for those living in underserved or rural areas who did not have access to OT previously.
For these people, telehealth will reduce long travel times and unnecessary expenses. It is also an appealing option for people who could not previously access the care at all.
Imagine a stroke patient who needs to go for a follow-up. Now he or she can receive teletherapy at home. There is no need for family members to skip work.
This is a great option whenever the patient's condition is suitable. In light of the COVID-19 crisis, this approach is twice as beneficial, especially for high-risk patients.
In the long run, telehealth promises to be cost-effective. But generally, in the short run, these services are more expensive to set up.
8. Drawbacks of telehealth occupational therapy
The lack of a regulatory framework is the biggest problem. In the case of the USA, occupational therapists can only serve patients in states where their licenses are held.
To practice in another state, therapists need to acquire licenses there as well. In the scope of international practice, things get even more complicated. Telehealth companies need to deal with constantly changing environments and blurry regulations.
Another thing to consider is the safety of patient information. With the increased use of technologies, more information is available online and needs proper protection.
Last but not least, some patients need hands-on therapy. For example, acute rehabilitation, Activities of Daily Living (ADL) retraining, neuromuscular re-education, and balance activities can not be held online.
Other barriers include limited technology infrastructure, lack of funding, and the need for further research.
Summary
With all pros and cons listed above, we can go to a conclusion. As in other fields of medicine, COVID-19 has accelerated the use of telehealth in occupational therapy.
Occupational therapy has already had relatively rich experience in this field.
In the following years, more and more therapists are expected to use telehealth occupational therapy for the management of chronic illnesses, patient education, and medication management.
References:
https://www.ncbi.nlm.nih.gov/pmc/articles/
https://www3.paho.org/ish/index.php/en/telemedicine
See Also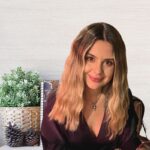 As a nutritionist, I research, find and experiment with recipes, natural diets and meal plans for weight loss, bodybuilding, and detoxing.