Is Telehealth Psychiatry the future of Mental Health? – Overview
Studies show that 25% of the world's population has suffered from a mental health issues at least once in their lives.
All over the globe, reports of having unmet needs in this aspect have been rising. When unaddressed, these issues are sure to worsen or develop into unhealthy coping mechanisms.
Mental health care has been challenged in several ways even before the pandemic.
Due to concerns like accessibility, schedules, feelings of shame, and a lack of mental health professionals to cater to people, getting the professional care you need isn't always easy.
Telehealth Psychiatry came in to try and address these hindrances. Also called Telecounseling, Teletherapy, or TeleMental Health, this new method involves having consultations and therapy sessions with your doctor or therapist through telecommunications like calling, instant messaging, or video conferencing.
Telehealth and the New Normal
The pandemic has brought in a lot of new challenges for the healthcare system. One of the main hindrances to seeing a doctor was not being able to leave the house and visit their office. Using other means became a norm.
Beginning in April 2020, a steady rise in Telehealth and Telecounseling was observed. Without leaving the comfort and safety of their homes, patients were able to get the attention they needed. Telehealth insurance claims were reported to have increased significantly.
This was not only applicable during the lockdown period. This increase was also due to its convenience to anyone anywhere.
Telehealth and Mental Health
In the mental health field especially, the number of clients who prefer to do Telehealth or Teletherapy has increased dramatically.
Mental health awareness has gained popularity. This is coupled with a convenient way for them to act on their issues without having to face the stigma.
It is particularly easier to talk to your therapist by phone or online because of the nature of talk therapy. Since you only speak with each other when you are together in an office, it is fairly simple to migrate to the screen.
As opposed to other specializations that need physical exams, going to therapy is done without sacrificing the quality of care for the client even when done virtually.
Advantages of Telehealth
With the continuous rise of Telehealth in the Mental health field, clients and professionals have pointed out some reasons why it is to be encouraged.
Here are the advantages of engaging in TeleMental Health.
1. It makes healthcare more accessible.
Anyone with the internet can access a professional, so Telehealth can cater to people who have disabilities, travel restrictions or difficulties, or who are in another place.
Distance is no longer a problem. In turn, even those in more remote rural areas can see a professional. It is also more available because of the flexibility of the setup.
Patients can have sessions during lunch breaks or while waiting for their kids in school.
2. It minimizes the fear of the stigma.
A lot of patients don't see a professional because of their fear of being labeled and judged.
This burden is significantly lightened when you are in the comforts of your own home (or wherever you would like to be).
It has been found that since this can be done all by yourself without having to risk being seen by other people, more clients are willing to get treatment.
On top of this, they are also given the chance to choose the best location and the best time for them.
3. It takes less time.
One of the best things about seeing you're professional online is having access to immediate care and spending less time on your doctor visits.
Since there is no need to travel to go to the office, patients have more free time to do other things.
It is also more likely that appointments set on the same day they are scheduled are accommodated. Since it is virtual, it can be done at home after work hours or on weekends. Schedules are very flexible as well.
4. It takes away other costs.
Along with more efficient use of time, seeing your psychiatrist or therapist virtually can also mean savings in other areas you would otherwise have spent money on. We don't usually think about these things but added up can make a sizable amount.
Things you have to do to go to your appointments like gas or commute, time away from work, and childcare are dissolved when you do Telehealth.
5. It allows easier monitoring and communication outside sessions.
Therapy sessions usually come with homework. When done virtually, professionals can make use of different applications and software to track a patient's progress.
These programs can also make it easier for the patient to keep to the homework through daily reminders and messages.
Furthermore, an abundance of resources is available for them to help them cope with their issues.
Patterns can easily be accessed from their progress. This makes treatment more efficient and effective.
Conclusion
It is not likely that in-person sessions are going to come back soon because of the pandemic.
However, there has been tremendous progress in providing healthcare in the mental health field because of Telehealth.
A lot of conversations have tackled the thought of still using this platform even when people are allowed to go outside.
While some patients and professionals prefer seeing each other face to face, virtual consultations and therapy sessions will probably remain a popular choice for the majority
References
See Also
What is Telehealth Nursing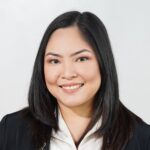 Leezo is a registered psychologist and registered psychometician from the Philippines. In her clinical practice, she mainly uses Cognitive Behavioral Therapy, Solution-Focused Brief Therapy and Expressive Arts to treat a wide range of cases including but not limited to trauma, depression, anxiety, grief and burnout. Also a professor of psychology, Leezo teaches courses such as Experimental Psychology, Psychology of Learning and Psychological Assessment.