How to Ask Your Doctor for Anxiety Medication – Overview
People suffering from anxiety disorders may sometimes need to take medication for their situation. More serious bouts of anxiety and panic attacks may get in the way of normal functioning.
Keep in mind that if you have any anxious feelings, you cannot just get these pills over the counter. You have to see a doctor and see if medication is needed for your condition. Not all anxiety cases need medication, so it is best to consult with a professional.
See also How to calm anxiety
What is Anxiety Medication?
Medication prescribed for anxiety disorders does not cure the condition. They are there to help relieve the symptoms patients may be feeling that hinder them from doing their usual daily activities.
Taking these will help alleviate worried feelings or fear. It may also reduce the likelihood of getting panic attacks.
Medication for anxiety disorders may be prescribed by doctors, psychiatrists, and psychologists in a few states.
How do I ask for Anxiety Medication?
1. Be straightforward.
Before you go into a consultation, make sure you are already in the right mindset. There is no need to feel shameful or be vague about what you have been experiencing. It is best, to be honest with your doctor about your symptoms.
Let them know your history and how much the symptoms have been bothering you. It also pays to be specific, as they will likely have a better gauge of what to prescribe to you if they know exactly how your condition is going.
Let your doctor know if you are currently in therapy or if you have been seeing a psychologist before.
Likewise, letting your doctor know your current medication, including vitamins and supplements, will also be helpful. Doing this will likely compel your doctor to be direct with you as well.
2. Ask questions.
Asking a lot of questions will bring you a lot of clarity and peace of mind. The more familiar you are with your medication, the less anxious you will be.
Knowing all that can also help you manage yourself to get better. Be sure to ask the following questions:
Why are you recommending this specific medication?
Some doctors have very specific medications for a ton of reasons. It could be to avoid certain side effects that it may cause due to different health issues.
Another reason might also be the recommended dosage for you is this much.
Doctors also know the effectiveness of the meds so it is best to be clear why they chose this one among all the other options.
What are the side effects?
There is always a risk of side effects whenever medication is taken. Knowing what to expect when you start taking medication will help you get ready.
You should also know your options to suit your lifestyle the most. You can weigh them against the benefits and make the best choice for yourself.
Some common side effects of anxiety medications are dizziness, drowsiness, blurred vision, nausea, headache, fatigue, nightmares, and confusion. Ask your doctor how long these will last.
When will I start feeling the benefits of the medication?
Knowing when the meds will kick in will make you feel less anxious. This also makes it less likely for you to get an overdose from feeling like it isn't working yet.
Relief from the symptoms doesn't start right away. Your body will need time to adjust to it first, so don't be so hard on yourself. It could take weeks before you feel the maximum benefits.
How long do I need to be on medication?
Knowing how long you will be expected to take the prescribed medication will help you prepare physically, mentally, and financially.
Answers to these will depend on your condition. Your doctor will take into consideration the gravity of your symptoms, your health history, and what you are taking.
3. Start when you are ready.
Doing your research will help greatly. Now that you know the answers to your questions, you have a pretty clear picture of how things will be once you are medicating.
If you don't feel ready for it yet, take your time. You must be in the proper mindset when you begin taking your medicine. Being ready will help your journey to become better a more pleasant one.
4. Stay in touch.
After your prescription, make sure to see your doctor periodically. The changes in your body will have to be taken into consideration.
Depending on how you are feeling, your doctor might increase or decrease the dosage. Side effects may be too much.
You may be feeling discomfort elsewhere. Reassessing medication based on your current condition will always be possible so it is recommended that you stay in touch with your doctor.
Know Your Options
Medication isn't the only way to get rid of anxiety symptoms. There are other ways you can explore that can help alleviate these discomforts.
A healthy diet paired with exercise is always welcome in any health and wellness journey. Having a healthy body is beneficial to mental health.
Practicing mindfulness or other therapeutic mental techniques regularly will train your brain to think rationally and to filter out the things that you cannot control.
Of course, going to therapy with or without medication will be beneficial as you can process your thoughts, emotions, and underlying issues in a more facilitated manner.
References
McCabe, L. (2020, December 4). How Do I Ask My Doctor For Anxiety Medication? PlushCare. https://plushcare.com/blog/ask-doctor-for-anxiety-medication/
Smith, M., Segal, J., & Robinson, L. (2019, May 7). HelpGuide.org. HelpGuide.org. https://www.helpguide.org/articles/anxiety/anxiety-medication.htm
The National Institute of Mental Health Information Resource Center. (n.d.). NIMH» Anxiety Disorders. www.nimh.nih.gov. https://www.nimh.nih.gov/health/topics/anxiety-disorders/#part_145338
The National Institute of Mental Health Information Resource Center. (2016, October). NIMH» Mental Health Medications. www.nimh.nih.gov. https://www.nimh.nih.gov/health/topics/mental-health-medications/
See Also
Foods That Cause Anxiety and Panic Attacks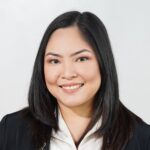 Leezo is a registered psychologist and registered psychometician from the Philippines. In her clinical practice, she mainly uses Cognitive Behavioral Therapy, Solution-Focused Brief Therapy and Expressive Arts to treat a wide range of cases including but not limited to trauma, depression, anxiety, grief and burnout. Also a professor of psychology, Leezo teaches courses such as Experimental Psychology, Psychology of Learning and Psychological Assessment.