Step-by-Step Nude Eye Makeup Guide
Nude makeup fashion continues its popularity this season. Naturalness in make-up is undoubtedly one of the issues that most people pay attention to.
Many people prefer natural makeup to emphasize the beauty of their faces. For this reason, natural makeup will always be popular.
This is where nude eye makeup comes into play. With nude makeup, it is possible to create a colorful and radiant look with only small touches on your face without sacrificing your natural beauty.
Nude makeup is known as "no make-up makeup". However, if we define this makeup as looking without makeup, we would make a mistake.
It is never about looking clean as if you have washed your face. It is designed to draw more attention to the face than the makeup. This is the most important feature that distinguishes it from natural makeup.
So, do you think that smokey eye makeup that makes your eyes look wonderfully prominent is only used in nighttime makeup?
You can also use smokey eye makeup in your daily makeup. But, of course, using nude shadows! In this article, we tell you how you can use nude eye makeup. Including smoky in nude shades!
How to do Nude Eye Makeup?
In nude smokey eye makeup, you can start by applying a cream eye in nude shades to get the maximum color effect from the eyeshadow shades you will use and at the same time to make your make-up more permanent.
Cream eyeshadow application will make it easier to apply the eyeshadows, and at the same time, it will provide you with a more pronounced effect, especially from sparkling nude shades.
What you need to start makeup is a palette with nude shades. You can find all the colors you need in this eyeshadow palette.
You can start by applying matte and light brown tones to the crease area of the eyelid.
Here, the better you distribute the shadow and get a smooth transition, the better you can get the smokey effect.
In the next step, you should shade the metallic tones by applying dark brown tones to the eyelids and the outer corner of the eyelids.
You have to be careful to mix the eye shadows well. The more natural look you get, the more pronounced the smokey effect will be.
One of the most important details in smoky eye makeup is to apply the light brown tone you use in the crease area to the lower eyelashes.
Thus, you will have achieved integrity and make your eye makeup look shadowy.
Finally, you need curved, raised and voluminous eyelashes to make your nude makeup look more pronounced.
You can use an effective lifting eyelash mascara for this.
So What About The Rest of The Makeup?
When applying skin makeup, your skin must be clean and smooth, so you should never disrupt your skincare.
If you want a natural look in your make-up, you should avoid the thick structure of the product you will use in your skin make-up.
If you want the foundation to look more natural on your skin, you can moisturize your face with the help of a base.  You can apply concealer locally to cover your acne and blemishes. When using powder, your preference should be transparent powder.
When using blush, it is essential to adjust the balance correctly in this make-up.
There is no matte blush in this makeup! Choose your blush with light shimmer instead of matte. It should be applied in a small amount and you should not go overboard.
Blush tones close to the natural redness of the skin should be used.
When it comes to lipstick, a light pink lipstick or gloss should be used. We usually see burgundy and vibrant pink lipstick choices in makeup, but if you want a natural look, you should leave these colors aside.
Make sure you pick the right highlighter. A correct highlighter lifts your brows and your eyes look brighter.
To do this, apply the lightest shade to your brow bone. If you want to make your eyes more prominent and bigger than they are, you can get help from the highlighter.
You will reflect the light better by applying the shades of champagne to the fountain of your eyes.
This step will help your eyes look more prominent. If you like wet-looking make-up, wet the eyeshadow brush first and then apply your highlighter.
See Also:
How to pluck eyebrows for the first time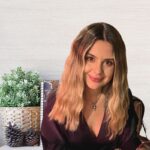 As a nutritionist, I research, find and experiment with recipes, natural diets and meal plans for weight loss, bodybuilding, and detoxing.