How to Curl Your Eyelashes Without a Curler: Step by Step
We all know how curled eyelashes can improve our looks. Beautiful eyelashes without mascara are all our dreams. To achieve this, we try many different methods such as lifting and eyelash extensions and various procedures on our eyelashes.
In this process, we can sometimes damage our eyelashes. On top of that, these practices can be very expensive.
Although it seems very difficult, it is also possible to have curled eyelashes without mascara and an eyelash curler.
Despite popular belief, a curler is not the only solution for long and curled eyelashes. Here are natural ways to curl eyelashes!
See Also
How To Curl Your Eyelashes Without a Curler
Curl Your Eyelashes With Hot Fingers
Rub your fingers together and warm them a little. You can also use a hairdryer to warm your fingers. Keep your eyelashes curled for at least 30 seconds with your index finger.
Do this to both the upper and lower eyelashes, and then switch to the other eye. Apply mascara to your lashes to complete the process.
Curl Your Eyelashes with Vaseline
Before curling your lashes, apply Vaseline to an eyelash brush you don't use on them. After applying Vaseline, curl your eyelashes with your fingers.
Vaseline will help your lashes to be more curved, while at the same time preventing your lashes from breaking quickly and providing care.
However, when applying Vaseline to your eyelashes, be careful not to get it in contact with your eyes.
Curl Your Eyelashes Aloe Vera Gel
Apply a small amount of aloe vera gel on your index finger. Apply aloe vera gel to the eyelids. Push your lashes up with your fingers.
Curl Your Eyelashes with Baby Powder
Now it's time to give volume to the eyelashes! Apply baby powder or transparent powder to your eyelashes with a brush.
Then move on to your standard mascara application. The result will be many fuller lashes!
How to Curl Your Eyelashes Without a Curler: Spoon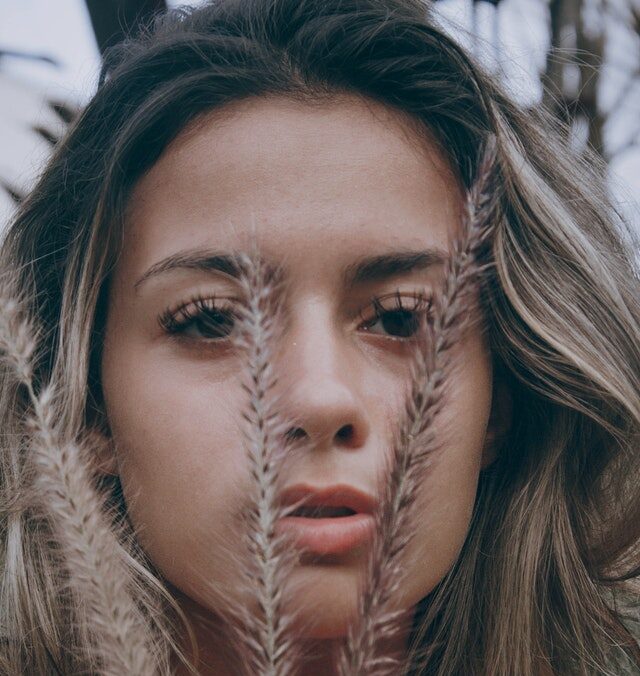 Apply mascara on your lashes, put a spoon on your upper eyelids and gently press your lashes on the spoon. With this natural solution, you will give your eyelashes the necessary curl.
Long Time Lifting With The Eyelash Curler and Mascara
Using a blow dryer, heat the eyelash curler and curl your lashes by controlling the temperature. You can do the same with hot water.
It is important to apply the correct temperature to the lashes. This heat will help make lashes appear longer and curled. However, before applying the heated eyelash curler to your lashes, touch the temperature with your finger and then apply it.
While it may seem a little dangerous, as long as you keep the temperature under control, make sure it will give you a satisfying result.
We only use an eyelash curler and mascara to curl our lashes, except for the materials we have mentioned above.
However, you can also use waterproof mascara to make them curl. Because waterproof mascaras are more successful than regular mascaras to keep your lashes curled longer.
For this reason, curl your lashes with the curler, apply your usual mascara and finally apply your waterproof mascara. You won't believe the result.
In addition, brush your lashes every day. By using small brush moves several times a day, you can stimulate circulation in the area and ensure the healthy growth of eyelashes.
With the clean mascara brushes, comb the lashes from root to tip for 2-3 minutes. You can also apply this process to moisturize your eyelashes using olive oil or coconut oil.
Easier-shaped eyelashes can also mean healthier eyelashes. For this reason, do your eyelash care frequently. Try taking vitamin E to stimulate the growth of your eyelashes.
This product is usually available in capsules. Vitamin E moisturizes and strengthens small hairs and prevents any hair loss.
When applied daily, it nourishes your lashes from root to tip, increasing their size and volume. Therefore, it provides easy shape.
It can be hard to believe; However, the foods you eat are effective for plump, strong and beautiful eyelashes.
The nutrients found in the food we eat help shape the hair and nourish the follicles for their healthy growth.
See Also:
How to tint your eyebrows at home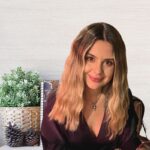 As a nutritionist, I research, find and experiment with recipes, natural diets and meal plans for weight loss, bodybuilding, and detoxing.