Here Are 4 Life-Changing Eye Makeup Mistakes
Mascara on the eyelid, unequal eyeliner. These are just some of the most time-consuming makeup mistakes. Sometimes it is not possible not to go crazy while applying eye makeup.
Now you can calmly correct makeup mistakes that will drive you crazy, and even take precautions before they ever happen.
Because we researched and experienced how to fix the most common makeup mistakes.
It is very important to know the right and wrong in make-up because good make-up can make a 45-year-old woman look in her 20s, while bad make-up can make a 20-year-old girl look 45.
So, what are the eye makeup mistakes we should know and avoid?
Eye Makeup Mistakes
Problem: Mascara Smudging
This situation has happened to all of us. That flawless eye makeup you've been working on for an hour can be ruined by a momentary mistake because of mascara.
When you open and close your eyes quickly before it dries, the mascara can get on both the under eye and the eyelid. Because your eyes are watering at the same time, all of your eye makeup suddenly becomes worthless.
Instead of cleaning your makeup and doing it all over again, you can save your eye makeup with this solution.
When the mascara gets around your eye, first calm down. You don't need to clean all your makeup and do it all over again.
Let the smudged mascara dry thoroughly before cleaning. Once the mascara around your eyes has dried, clean the area with a makeup stick or cotton ball.
By soaking a cotton ball in make-up removal water, you can clean any smudged mascara at once.
When your mascara tries to clean while it is still wet, the mascara will spread everywhere and it will be more difficult to clean.
When you close your eyes and wait 30 seconds after applying mascara on your eyelashes, the mascara will dry and it will not smear around your eyes.
Problem: Too Much Eye Shadow
While doing eye makeup in a hurry, sometimes we can create an exaggerated look by applying lots of eye shadow in one go.
When different colors are not mixed well, the final look can be embarrassing.
When we apply intense eye shadow to our eyelids, sometimes it is not possible to reduce this. But don't worry, you can fix this without removing your makeup.
When you apply too much eyeshadow, the only way to get it back to normal is by mixing it. You can reduce the intensity of the eyeshadow by mixing all the eyeshadows on the eyelid with your blending brush.
When you finish your make-up, you can apply a champagne-colored eye shadow under the eyebrow to make your eye make-up look more flawless and help your make-up appear in lighter shades.
If you think you have too much eyeshadow on your brush, you can reduce it by rubbing it on a paper towel.
The most practical way to reduce the intense shadow in the crease area is to take a little skin-colored powder into the brush and mix it again.
Problem: Drawing The Eyeliner Tail Incorrectly
If your tailed eyeliner doesn't look good, take your eyeliner in your hand and reapply it, starting from the eye fountain, up to the tail tip.
You can get a smoother line by making your eyeliner a little thicker. When you go step by step, looking at the mirror, you can draw your eyeliner more evenly.
If you want to draw a perfect tailed eyeliner, you should start with the tail section first. Create the eyeliner tail. Then, starting from the bottom of the eyelashes, connect the eyeliner with the tail.
Problem: Shedding of Glitter/Eyeshadow Under The Eyes
One of the most annoying moments of makeup is to remove shedding eyeshadow. Since the under-eye area is sensitive and has thin skin, it can be irritating when you do intensive cleaning/sweeping.
It can cause your eyes to become watery and age and disrupt all of your makeup.
Before starting eye makeup, you should use a base. Eyeshadow base helps the glitter and shimmery eyeshadow stick to the eyelid, making it look more permanent and opaque.
By using primer, you can prevent the spillage problem that we experience especially in glittery eyeshadow.
See Also:
Allergic Reaction to Lash Extensions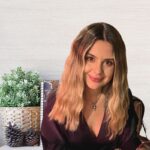 As a nutritionist, I research, find and experiment with recipes, natural diets and meal plans for weight loss, bodybuilding, and detoxing.