Eczema Clinical trial proves promising against this skin condition
Recently the clinical trials for the drug upadacitinib that started in 2018 were completed for a skin disease that affects more than 31 million American adults – Eczema.
This drug was already in use for the treatment of rheumatoid arthritis previously. But with the grant given by AbbVie Inc, its maker, it has become possible to see between 90-100% skin clearance on the patients.
What is Eczema or Atopic Dermatitis?
Eczema or atopic dermatitis is a skin condition that involves inflammation, redness, and itchiness of the skin, usually on the arms and knees.
It is commonly found in children but can be found in adults as well. In the USA, it affects 10-20% of children.
Unfortunately, there is no cure for the skin condition. But it is found that following some rituals, like avoiding chemicals like harsh soaps, moisturizers and shampoos, can somewhat control the condition.
What Causes Eczema?
A healthy body has skin that can fight off bacteria, fungi, and other external allergens. The normal healthy body does not react to these outward threats.
But in patients with Eczema, child or adult, a certain gene variation causes this characteristic to be absent from the body's skin.
Thus, allergens and irritants in the air, water, or body-care products can cause Eczema to flare up with red, inflamed, and itchy skin.
The National Eczema Association says that Eczema involves an over-reactive immune system. Whenever an external or internal factor triggers this immune system, the body produces inflammation in response.
Risk Factors
How do you know if Eczema could affect you or your child? The only way you can find out if Eczema might affect anyone is from their family history.
If there are cases of the condition in the family history, it is possible that future generations will also experience the disease. But this is also not necessary. Pre-existing family history is not always seen in patients with Eczema.
What were the results of this trial at Mount Sinai?
In two phase 3 clinical trials, volunteer patients showed promising results from the treatment.
By week 16, doctors saw 90% skin clearance in 50% of patients, even with skin clearance of 100%. These patients were suffering from moderate to severe atopic dermatitis.
"I had many of my patients in the study, and they were very happy," she said. "They got relief very quickly. They felt some relief within 2 hours, and within a few days, there was a major change. I had patients who didn't want to leave the study." said Emma Guttman-Yassky, MD, Ph.D., department of dermatology and laboratory of inflammatory skin diseases at Icahn School of Medicine at Mount Sinai.
These clinical trials proved promising to the 1700 patients. The trials took place between 2018 and 2020.
Both doses of the drug – 15 milligrams and 30 milligrams, were safely tolerated by the patients. Guttman- Yassky also says that other eczema therapies have also been administered in the past – but none have been successful.
This specific drug's benefit is that it does not target the entire immune system, unlike immunosuppressant drugs.
Also, upadacitinib is one-of-its-kind in getting rid of pruritus or itching conditions in patients.
The drug works by blocking multiple- cytokine pathways that are causing atopic dermatitis due to impairment.
Tips
Even though many such topical treatments and injections have been developed in clinical trials, preventive measures will have to be followed until they are available for mass use.
These include finding out the potential triggers for your Eczema and avoiding them strictly.
For example, pollen, harsh chemicals, sweat, dust. Certain foods can also cause flare-ups for certain people, like eggs, milk, soy, wheat, etc.
Make sure to cleanse with a gentle wash and dry with a clean cloth carefully.
Conclusion
We can safely say that these clinical trials have proved hopeful for patients suffering from Eczema. AbbVie Inc. has provided the funding for the trial and also produced the drug Upadacitinib.
Most experts have expressed their approval of the results and are happy that promising oral medications are in line and existing injectable biologics.
The results are claimed to be even better than studies done on psoriasis, so that's a promising start!
Stay updated on the latest developments in the medical niche on HealthLearner.
https://pubmed.ncbi.nlm.nih.gov/
https://en.wikipedia.org/wiki/Upadacitinib
https://www.mountsinai.org
See Also
Updated Clinical Trials in Post Covid Era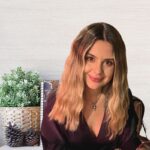 As a nutritionist, I research, find and experiment with recipes, natural diets and meal plans for weight loss, bodybuilding, and detoxing.