Does Medicare Cover Home Health Care? – Overview
Home health care service is a valuable benefit provided by Medicare. You receive professional nursing care, therapy, and other home services if you are partially or entirely confined to your home for medical reasons such as injury or illness.
Original Medicare (Part A and B) can pay for a portion of home healthcare expenses if you're homebound. Medicare can also cover some in-home support for all your daily routines for a short while after an injury or illness.
Medicare doesn't pay for all home health care services such as long-term assistance or custodial care within your home. So keep on reading to find out which home health care services are covered by Medicare.
What Is Home Health Care?
Home health care is any skilled support service that enables you to adapt well in your home if you have an illness or injury.
Home health care services are also ideal if you're old and you need help living self-sufficiently, recovering from a chronic condition, or you're living with a disability.
Professional caregivers are responsible for providing home healthcare, either short-term or long-term. Home health care can be vital in achieving a productive life if you're confined to your home because it increases your independence and self-esteem.
How Can You Find Home Health Care Providers?
If you want to find certified home health care providers in your State, Medicare has an online tool that can help you do this.
Once you find a provider near you, use Medicare's home health care agency list to determine if the agency will provide the level of care you need.
Medicare's state survey agency keeps an up-to-date account of the quality of service provided by home healthcare agencies. In addition, Medicare's resource guide has telephone numbers and email addresses of various agencies in your State.
Who Is Eligible Medicare's Home Health Care Cover?
To qualify for Medicare home health care coverage, you must meet the following conditions:
Homebound – This implies that you are unable to leave your house without substantial effort, the aid of another person, or with equipment such as a walker or wheelchair
Verified by a physician – You have to be verified by a physician or a medical practitioner who works alongside a physician such as a nurse as needing sporadic nursing care (apart from drawing blood) and therapy.
You are under the care of a physician – You have to be getting treatment under a health care plan designed and reviewed constantly by a physician. The plan should indicate which services you need, who will offer the services, and the results the physician expects to see.
If it's documented by a physician that you need home healthcare after face to face encounters no more than 90 days after the meeting.
If Medicare has approved that, a home health care agency should take care of you.
You won't qualify for home health care benefits with Medicare if you need constant nursing care. However, during the home health care period, you can leave the house for medical checkups or for short non-medical reasons such as attending church.
Which Home Health Care Services Does Medicare Cover?
Medicare Part A pays for inpatient clinic and hospital services and some home health care services as well. Medicare Part B covers authorized home health care services such as:
Intermittent or part-time professional nursing care.
Intermittent or part-time personal hands-on care (home health aide).
Occupational therapy.
Physical therapy.
Speech-language therapy.
Health social services.
Injectable osteoporosis medication for ladies.
Which Home Health Care Services Aren't Covered by Medicare?
It can be easy to confuse a home health care nurse or therapist with a home health aide. They are technically different because the former offers part-time care, and the latter is more hands-on and offers more permanent care.
These differences are crucial in understanding what Medicare will and won't pay for in-home health care. Medicare doesn't cover care services that are done by home health aides such as:
Round-the-clock care.
Home meal deliveries or feeding assistance.
Housekeeping services such as shopping, laundry, and general cleaning.
Personal upkeep such as help with visiting the washroom or getting dressed.
Which Parts of Medicare Cover Home Health Care?
Medicare Part A
Medicare Part A pays for your hospital expenses. So if you're admitted to a clinic or hospital for three successive days or Medicare paid for your stay in a professional nursing establishment, then Part A will pay for your home healthcare for 100 days.
However, you have to start receiving home health care within two weeks after being released from the nursing facility or hospital.
Medicare Part B
Medicare Part B pays for your medical expenses. So, if you need home health care but weren't admitted to a hospital first, Part B will pay for your home health care. However, there are some other qualification requirements you need to meet.
Medicare Part C
Medicare Advantage plans provide the same basic home health care coverage as Original Medicare (Part A and B). However, these programs are offered by private insurance firms.
Medicare Part C programs may force you to get home health care services from a care provider in the insurance company's network. So, confirm with the company what your plan offers.
Medicare Part D
Just Like Medicare Advantage programs, Part D programs are also provided by private insurance companies. Depending on the plan, the program can partially or fully cover the cost of the prescription medication you might need during the home health care period.
Medigap
Medigap or medical supplement plans are provided by private firms, and they are intended to help you cover the portion of home health care costs that Medicare doesn't pay for.
Final Thought
All in all, Medicare only pays for part-time home health care only if a physician certifies that you cannot leave your house. So if you need personal care that's more hands-on and enduring, Medicare won't pay for it, and you will have to pay out-of-pocket for all the expenses.
References
https://www.medicare.gov/coverage/home-health-services
https://www.aarp.org/health/medicare-qa-tool/does-medicare-cover-home-healthcare/
See Also
Health Insurance with Pre Existing Conditions
Difference Between Medicare and Medicaid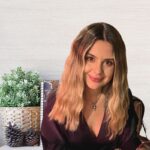 As a nutritionist, I research, find and experiment with recipes, natural diets and meal plans for weight loss, bodybuilding, and detoxing.