Cobra Health Insurance – Overview
Cobra health insurance coverage allows employees to remain on their employer's team health scheme after leaving employment.
Under COBRA (Consolidated Omnibus Budget Reconciliation Act) continuation of health coverage begins from the day a covered employee's health insurance ends and can last from 18, 29, or 36 months.
We shall discuss more on these time frames below.
Qualifying for Cobra Health Insurance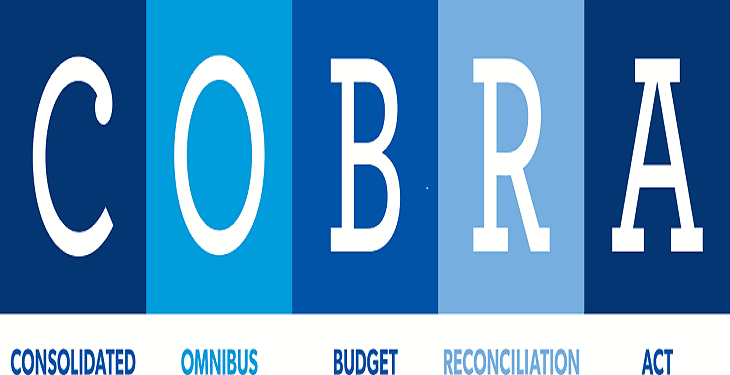 Employees are eligible for the insurance in the case of the following.
Involuntary or voluntary job loss. Remember, termination should not be due to gross misconduct.
Reduced working hours. Often, such a scenario would trigger the loss of employer health insurance coverage.
Can you use COBRA after a Layoff?
If you have been laid-off, it's crucial to establish whether your employer offers any benefits for laid-off staff. If they don't, then you may want to consider COBRA.
You do not qualify for COBRA if your employer offers some benefits after a layoff.
When do you Begin Your COBRA Coverage Once You're Laid off?
Various factors determine when you can start using your COBRA coverage such as the date of your termination and when you receive your coverage notification.
COBRA Coverage Timeline for Eligible Employees
If you qualify for COBRA coverage, you must choose it within 60 days from either:
The termination date of your insurance
The date you receive the COBRA notification
Remember, the timeline is based on the latest notification you receive.
For instance, if you are laid off on May 24th and you receive the COBRA notification on May 26th, and your group insurance ends on May 29th, then you should enroll for the COBRA coverage by July 29th.
That date marks 60 days after the termination of the group insurance, which in this case, is the latest alert.
If you enroll before the end of 60 days, you will enjoy coverage continuously. This is because COBRA becomes active immediately after you lose coverage.
For instance, if your employer's insurance lapses on May 29th, then COBRA will become active on May 30th.
Time Frame for Other Eligible Beneficiaries
Time frames also apply for qualified beneficiaries especially, dependent children and spouses.
Other qualified beneficiaries can be allowed up to thirty-six months of insurance coverage in case a second qualifying event occurs within the first eighteen months of coverage.
The second qualifying situation cannot result from a reduction of working hours or termination of employment.
Instead, it should be as a result of legal separation or divorce between the employee and the spouse or the death of the covered employee.
The loss of a beneficiary child or the covered employee eligible for Medicare can also trigger the second qualifying event.
If a disabled beneficiary is receiving Cobra insurance for any of the above reasons, the maximum coverage period remains 36 months.
How do you Pay COBRA Insurance Premium?
You can submit your COBRA insurance premium to a COBRA regulatory organization or directly to an employer's insurance firm.
Your notification will guide you accordingly. Continue submitting your insurance premiums to enjoy the coverage.
Remember, you can cancel your COBRA health insurance cover anytime. All you need to do to cancel is stop the payments or submit a written notice. Only cancel your COBRA coverage if you have a new cover.
· Store Your Documents well
Once you decide to terminate your COBRA coverage, the employer's insurance company will send you a letter indicating the duration of your cover.
Store your records well because you may want to present them to prove that you were covered during the specific period.
For instance, assuming the new insurance company denies you coverage under the claim that your policy had expired. You can use your records to prove them wrong.
Premature Cancellation
You can cancel a participant's the insurance coverage before the time frame set by law if:
You have canceled all your group health schemes.
The participant has coverage in a different plan.
The participant does not pay premiums on time. Each participant should receive a thirty-day grace period to submit late payments.
The participant became eligible for Medicare after choosing Cobra health insurance.
The US social security administration does not consider the participant disabled.
Remember that some American states have mini cobra laws that address the coverage time frame. Some States in America observe the federal guidelines, while others have coverage durations that differ from federal law.
Take Away
Consolidated Omnibus Budget Reconciliation Act (COBRA) is a convenient choice for maintaining health insurance if you lose your employer-funded health benefits.
While it is often the best option, the cost can be high, and the scheme is not always ideal for a family or individual's needs.