The wedding season is full of excitement and joyful celebration! However, the season can feel overwhelming and uncomfortable when you are unprepared.
Instead of avoiding pictures and making excuses to decline invites, get ready for the wedding season right now! You can use four easy beauty tips and tricks below to prepare yourself.
1. Rejuvenate Your Skin
Aging is inevitable, but that doesn't mean you can't prevent the aging appearance! Quick ways to make your face look younger are to keep your skin moisturized and reduce the evidence of wrinkles. Start with natural ingredients to incorporate into your beauty care like:
Aloe Vera gel
Honey
Beeswax
Vitamin E oil
Pure shea butter
Coconut oil
Cucumber juice
Milk
Cocoa butter
Extra virgin olive oil
Avocado
When you routinely moisturize your face, wrinkles and fine lines will naturally fade. However, if you are out of time, having a few beauty tricks up your sleeve will help without having to wait for the effects of long-term skincare. Some methods you can use include:
Applying a non-silicone primer before makeup
Using a damp sponge to apply a light coverage of foundation
Reducing fine dark lines with a chiffon color corrector
Substituting powder concealers with liquid products
A healthy routine for moisturizing your facial skin and knowing how to use makeup will keep your skin looking fresh during the wedding season!
2. Brighten Up Your Smile
The wedding season means having to sport a big smile for special occasions, warm greetings, and memorable pictures. Sometimes, stained and discolored teeth can make you feel self-conscious. However, teeth whitening at the dentist's office is pricy.
Thankfully, there are techniques you can use at home to brighten your smile! Some inexpensive tips are:
Using daily whitening products or kits like strips or lights
Incorporating baking soda in homemade toothpaste or buying brand kinds of toothpaste with baking soda
Avoiding drinks, like dark sodas and coffee, which stain teeth
Drinking from a straw, when possible, to prevent beverages from staining your teeth
Cleansing your mouth by swishing cooled coconut oil and rinsing, which reduces plaque buildup
Brushing and flossing your teeth every day
Snacking on foods that wash debris like apples, celery, or carrots
Of course, if you can afford teeth whitening treatments at the dental office, you will be investing in a faster way of enhancing your smile.
3. Repair Damaged Hair
For the wedding season, your hair may go through numerous applications of heat and styling; maybe even coloring. Unfortunately, it's easy for hair to get damaged and become brittle, dry, and covered with split ends. Hair care is essential for weddings and special events, and there are budget-friendly salon or home techniques to help improve your hair. You should try:
Getting regular trims and cuts to prevent spilled ends from traveling further up hair strands
Detangling damp hair with a wide-tooth comb instead of pulling with a brush
Shampooing and conditioning with sulfate-free products
Using leave-in conditioners and treatments
Utilizing a heat protector before styling your hair
Weekly or bi-weekly deep conditioning treatments
Gently drying hair with a microfiber material
Setting styling tools at a lower temperature
Regularly treat your hair with hair masks that include natural vitamins and oils
Additionally, natural ingredients to look for in products that promote healthy hair include:
Oils (Avocado, tamanu, tea tree, coconut, extra virgin olive, and castor seed)
Hibiscus
Honey
Coconut oil
Egg
Vegetable glycerin
Seaweed
White vinegar
Banana
Olive oil
Aloe Vera
Consult a local stylist you trust if you are unsure of how to care for your specific hair needs.
4. Lose A Few Pounds
Finally, preparing for the wedding season includes shedding a few pounds to fit into new and old dresses or outfits. Weight loss can feel like a daunting, miserable task. However, changing or incorporating simple things into your lifestyle can assist you with dropping a size or two with low effort. For example, you could:
Reduce or completely cut out sugary drinks
Moderately exercises or walk 10,000 steps daily
Incorporate spicy elements into your diet
Reduce starchy portions and increase vegetable fruit intake
Use safe appetite suppressants like black coffee and apple cider vinegar vitamins or gummies
Download calorie counting and nutrition information apps for guidance
Drinks lots of water, including a cup before each meal
Eat light breakfasts and lunches
Limit red meats in your diet
Overall, promoting proper nutrition and healthy practices will help you decrease body weight!
Conclusion
Stop dreading the wedding season and start getting prepared now! Focusing on caring for your skin, smile, hair, and weight management will boost your confidence.
Many of the suggested items, treatments, and natural ingredients are available through online platforms and local retail stores. Begin preparing now, so your routine will yield the best results for the wedding season!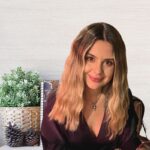 As a nutritionist, I research, find and experiment with recipes, natural diets and meal plans for weight loss, bodybuilding, and detoxing.