You're a twenty-something now, and you're starting to notice that you aren't looking quite as fresh as you used to. Lucky for you, there are easy, at-home beauty techniques that are easy for you and easy on your bank account.
Beauty Tips for Women
1. Getting Rid of Excessive Face Oil
Oily skin can be a downer. However, you don't have to walk everywhere with a not-so-flattering, greasy glisten. A handful of methods can help you reduce excessive oil on your face!
Method 1
Flawless skin starts from within, like paying attention to what you're eating. Too many refined sugars in your diet (pasta, sugary drinks, packaged sweets) can cause hormone imbalances in your body that lead to oil overload. Your first step is to limit or cut out these foods from your diet.
Method 2
It's a common misconception that if your face is extra oily, you need a harsh cleanser, and you don't need to moisturize. However, stripping your face of its natural moisture and then not replenishing it can trigger more oil production. You should find a gentle cleanser that leaves your skin feeling clean but never tight or dry, and include an oil-free moisturizer.
Method 3
Lastly, it can take a while before a skincare routine starts to take effect. When you're out on the town and feeling a little greasy, having blotting papers can be a lifesaver. Blotting papers soak up the oil on your skin and are easy to use with discretion.
2. Reducing Fine Lines and Dark Circles
If you haven't been feeling exactly flawless when you wake up in the morning, a skincare routine that addresses the formation of fine lines and dark under-eye circles might be in the cards for you.
Beauty Method 1
Vitamin C serums are something of a miracle child in this department. Though they take anywhere from 1 to 6 months to show results, vitamin C has been known to reduce hyperpigmentation, protect skin from sun damage, and smooth out those fine lines. Other topical treatments include retinoids, antioxidant serums, and hyaluronic acid.
Beauty Method 2
A natural way to get rid of dark circles is by using a cold washcloth. The cold temperature constricts blood vessels in the covered area which reduces the appearance of dark circles. Apply the cold washcloth for ten minutes and rinse it in cold water as needed.
Beauty Method 3
The most effective treatment is prevention. Be sure to use a moisturizer full of vitamins and antioxidants to keep skin healthy and hydrated, and always wear sunscreen with a minimum of SPF 30.
3. DIY Salon Nails
Don't want to pay to get your nails done every few weeks? Now you won't have to with these simple tips!
Beauty Tip 1
Basic nail hygiene is the foundation for perfect nails. Keep your nails filed, and your cuticles trimmed and moisturized. Inexpensive tools are available at local stores to help you start a weekly regime.
Beauty Tip 2
It's hard to paint your nails, and everyone messes up. To prevent it from ruining your look, try putting a coat of petroleum jelly around your nails. Any nail polish mishaps will wipe right off without having to break out the nail polish remover.
Beauty Tip 3
Experiment with things you have lying around the house for cool patterns and designs. For example, layers of scotch tape create fun geometric patterns. If you have old lace lying around, place it over your nail and use a sponge to apply the polish for an intricate lacey design.
4. Easy Home Hair Care
You can have salon-ready locks without spending the time, money, or energy it takes to go to the salon!
Method 1
First, ensure you use the right products for your hair. Look for something specific for your hair type or hair problem. Prone to dry, frizzy hair? Look for a hydrating shampoo and conditioner combo.
Method 2
Prevention is the best medicine for your hair as well. Getting regular trims (approximately every 6-8 weeks) can keep your hair healthy and looking its best. Split-ends travel up the hair strand, creating further damage when they are unmanaged.
Method 3
Deep conditioning doesn't have to be something you save up for now and again. At home, massage a small amount of olive or coconut oil into your scalp and gently comb it down the length of your strands. You can saturate the ends of your hair in the homemade mixture. Let your hair sit for fifteen minutes to an hour, and wash and condition afterward.
5. Simple Techniques to Look Youthful
Sometimes youthfulness is achieved by just drawing attention to the right places and here's how you can accomplish rejuvenating techniques!
Technique 1
Keep your teeth sparkling. Avoid foods and habits that discolor your teeth, like coffee and smoking. Additionally, you can try whitening strips to boost your smile at home.
Technique 2
Tight, harsh hairstyles pull on the skin and can speed up the formation of fine lines. Try wearing your hair loose and natural for a few weeks to give your skin a break. Not to mention, pulling your hair back too tight can cause your hairline to regress.
Technique 3
Exercise is the fountain of youth! Exercising for half an hour two to four days a week gets your blood pumping and heart racing, which can do wonders for your health and longevity.
Enhancing Beauty with Easy Tricks
Work smarter, not harder. Your beauty lies within, and it only takes a few simple tips and tricks to let it shine full force. The techniques above are available for anyone to help you look younger, polished, and enhance your beauty. Create a personalized beauty regime with these simple tricks and wait to see the compliments that you get!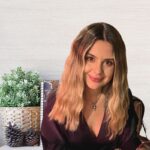 As a nutritionist, I research, find and experiment with recipes, natural diets and meal plans for weight loss, bodybuilding, and detoxing.