What Are the Rooibos Tea Side Effects?
Since rooibos tea's side effects are very few, it is a preferred drink by many health-conscious people. The consumption of rooibos tea, also known as red detox tea, continues to become more widespread recently.
This tea, which is increasingly preferred for its red color, good taste, and pleasant smell, is among the most popular drinks consumed with healthy diets.
There are few side effects of rooibos tea, but can those side effects cause serious problems? And what are these side effects?
Although it has many benefits such as blood-pressure-lowering effects, enhancing bone and heart health, treating gas pains, preventing kidney stones, providing skin care, reducing the effects of aging, treating allergies, and controlling diabetes, it may have side effects for some people.
Rooibos Tea Side Effects
It is recommended that you consult your doctor before regularly adding strong teas to your diet. Some important rooibos tea side effects can be found as follows:
If you have liver and kidney problems in the current situation, rooibos tea may do more harm than good. In these cases, it should be used not as a treatment but as a preventive measure.
Rooibos Tea in Pregnancy and Breastfeeding
First of all, it should not be forgotten that every pregnancy is different. There are medical centers that say it is safe to consume rooibos tea during pregnancy, but there is no conclusive research on the subject yet.
According to a study, consuming high amounts of rooibos tea daily increases liver enzymes and causes liver problems. If you have liver and kidney problems, consult your doctor before using the tea.
The ingredients contained in it can increase estrogen activity. Therefore, it is not recommended for people at high risk of developing hormone-sensitive cancer, such as breast cancer.
If you are preparing for an operation or if you are using a medication, it would be better for your health not to drink rooibos tea.
Your doctor will know best how this tea can interact with medicines. In such cases, you should not consume strong teas such as rooibos tea without consulting your doctor.
When to Drink Rooibos Tea?
Rooibos tea should be drunk fresh. It is recommended to drink on a full stomach in order not to disturb the balance of stomach acids.
You can consume it on menstrual days. You may feel more comfortable as it will relieve the pain.
You can fall asleep more comfortably by drinking rooibos tea before going to sleep. Consumption in moderation will be good for your health.
What is the Rooibos Tea Recipe?
The preparation of this tea is similar to black tea. You can base your measurements on one teaspoon of rooibos tea per cup. Wait for it to brew by adding tea to boiling water.
Let it steep for about 5 minutes, then strain it to remove any particles. Since it is naturally sweet, it is suitable for consumption without sugar.
However, it can also be consumed by adding sugar or milk.
Rooibos Tea Nutrition Facts
This plant grows in South Africa in Cederberg, a small mountain region of the Western Cape.
Rooibos, a bush-shaped plant, undergoes a fermentation process during processing, resulting in a red-brown color.
On the other hand, the green one of the rooibos tea was not fermented. While red rooibos tea is sweet and fragrant, the taste of green rooibos tea is herbaceous.
Rooibos plant has a very narrow growing area. Although various attempts have been made in the past to cultivate it in countries such as the USA, Australia and China, it has failed.
Growing in such a narrow area threatens the life of this plant in today's climate change. Here are the nutritional facts about this amazing plant.
Calorie = 1 calorie
Total Fat = 0 grams
Saturated fat = 0 grams
Trans Fat = 0 grams
Cholesterol = 0 grams
Sodium = 7 mg
Total Carbohydrate = 0.20 grams
Protein = 0 grams
Potassium = 9 mg (This corresponds to 1% of your daily potassium requirement)
Folat = 1 microgram (This corresponds to 0.25 % of your daily folate requirement)
Iron = 0.08 mg (This corresponds to 1 % of your daily iron requirement)
Zinc = 0.04 mg (This corresponds to 1 % of your daily zinc requirement)
Calcium = 2 mg (This corresponds to 0.2 % of your daily calcium requirement)
Fluoride = 0.22 mg
Caffeine = 0 mg
See Also: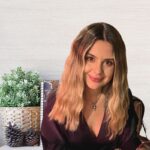 As a nutritionist, I research, find and experiment with recipes, natural diets and meal plans for weight loss, bodybuilding, and detoxing.