Best Telehealth Companies – Overview
Telehealth, in different forms, has been around for more than half a century now. Along with the advances in communication technologies, the global telehealth market continues to grow.
In 2019 its size was valued at USD 61.40 billion and is projected to reach USD 559.52 billion by 2027, exhibiting an annual growth rate of 25.2% during the forecast period.
More and more patients (especially young people) and healthcare providers prefer distant communications to in-person visits whenever it is possible. COVID-19 outbreak has accelerated this process.
Multiple start-ups and already existing companies operate in this field. They offer a wide variety of services to meet the rising demand for telemedicine.
Let's look at the top 10 telemedicine companies. They are aligned according to their revenue last year.
Teladoc is probably the world's most well-known player in the telehealth industry. It was one of the first providers in the USA. Launched in 2002, it is currently the largest telemedicine company with a revenue of more than half a billion dollars in 2020.
Today it operates in more than 130 countries and offers 24/7 services for non-emergency situations, including pediatrics, dermatology, and sexual and mental health.
Teladoc physicians are Canadian licensed medical doctors. They can diagnose, treat medical conditions and prescribe medications.
Teladoc is a classic representation of a telemedicine company. It has a wide user base and high ratings. Prices vary with services offered: "everyday care" is about 50$, and mental health visits cost 90$.
First visits are generally more expensive than following appointments, however, the company claims that 92% of initial issues are solved after the first visit.
This is the second-largest company on our list. Founded in 2013, today it unites 500 employees and has a revenue of USD 135 million (2020).
Their services fall into 4 general categories:
Urgent care
Behavioral Health
Preventive health
Chronic care
Doctor on demand allows patients to schedule future appointments with their favorite doctors on this platform. They also have a huge amount of satisfied customers and almost perfect ratings in application stores.
The price for 15 min consultation is $75. For psychology and psychiatry consultation fees are much higher,
$129 and $299 respectively.
Formerly known as American well, it was founded by two brothers. Both of them are doctors and wanted to eliminate barriers like distance and mobility to make basic healthcare more affordable.
The list of services includes nutrition counseling. Registered dietitians and nutritionists offer structured, personalized meal plans and follow-up appointments as needed.
"Overweight adults who follow a medical nutrition therapy program are twice as likely to achieve a significant weight reduction compared to normal-weight adults."
Like others listed above, Amwell also has android and iPhone apps. Initial visits are $69 and you will be matched with doctors in your state.
HealthTap was founded in 2010 with a bold and ambitious mission: to give real-time access to high-quality, affordable healthcare to all.
The main service offered to clients is the ability to ask questions to doctors online. Healthtap claims to have about 100,00 doctors for this purpose. They are also available for video calls.
The cost of membership is about 120$/year, but you can also create a free account and still have access to a symptom checker.
Setting up an MDLIVE account is free and takes 15 minutes. After that, you will have access to a full list of services that cover over 80 common medical conditions. They can send prescriptions to your nearest pharmacies as well.
Just like others on this list, MDLIVE will not be able to help you with some conditions ( bleeding, Urinary Tract Infections, ear infections, etc.) and will send you to a primary care doctor or ER.
Depending on the service provided and your insurance plan, the prices can be $0- $82 for urgent care, $0- $95 for dermatology, and $0- $284 for psychiatry.
Founded in 2010, Virtuwell has about 200 people employed. It has global offices in Canada, the United Kingdom and India. Virtuwell asks you to describe symptoms in an interview first. After that practitioners will receive the report and arrange appointments.
In terms of price, this platform is a favorable option: a visit is $59, which includes any follow-up and questions along the way. You can use free phone support and discuss any concerns about your treatment plan.
The use of insurance can further lower your costs. Furthermore, they will submit an insurance claim for you, wait for a response and then email a receipt with the final charge. If Virtuwell can not treat you, there is no charge.
Plushcare is a tech startup based in San Francisco. It offers you services of Online doctors, Online prescriptions, Online therapy, and urgent care. The company has licensed doctors in all states and has served about half a million patients by now. The consumer rating is 4.9/5 and almost all cases are resolved after the initial visit.
The company generated more than USD 10 million in 2020 and takes 7th place in this list.
iCliniq is a Medical Second Opinion platform where users can get medical advice from doctors. This India-based company unites over 3000 highly qualified doctors from various specialties, which include but are not limited to oncology, dermatology, sexology, general medicine, psychiatry, and dentistry.
On their website, you can ask for a call or video appointment or submit a written question. The first question is free of charge. After that, you can choose a membership plan that suits your needs.
Founded in 2010, MeMD is a telehealth company that aims to make it easier for people to access best-in-class care whenever and wherever while driving down overall healthcare costs. Their slogan is – Healthcare virtually everywhere.
MeMD offers Urgent Care, Talk Therapy, Men's and Women's Health, Teen Therapy, and Psychiatry services to individual patients.
Organizations can use Primary care services for their employees. Currently, MeMD can also help businesses with Return-to-Work solutions. This includes COVID-19 testing, immediate screening, and virtual care.
With revenue of 3 Million in 2020, LiveHealth Online takes last place on this list. It has been operating in the telehealth industry for more than 35 years now.
On their website, you can see small resumes and choose between highly qualified doctors. The company concentrates on fast service. Patients pay per visit. Prices can be $59 or less.
References:
https://en.wikipedia.org/wiki/
https://www.teladoc.ca/
https://www.doctorondemand.com/
https://business.amwell.com/
https://en.wikipedia.org/wiki/
https://www.healthtap.com/about/
See Also
Telehealth Occupational Therapy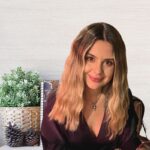 As a nutritionist, I research, find and experiment with recipes, natural diets and meal plans for weight loss, bodybuilding, and detoxing.