What is the Telehealth Equipment for?
In an age when technology is advancing by leaps and bounds, the medical fraternity is one of the foremost ones to adopt new technology.
Telehealth is one such concept. Many people often use the terms "telehealth" and "telemedicine" interchangeably.
However, in reality, telemedicine is a major component of telehealth.
To ensure prompt and effective telehealth services, it is essential to have the complete set of telehealth equipment available at healthcare centers and clinics.
Telehealth is the technology that allows doctors and healthcare providers to deliver and facilitate disbursal of health-related services, including medical care, patient education, health information services along self-care through digital and telecommunication technologies.
Telehealth mainly includes mobile health apps, live video conferencing, electronic transmission, and RPM (remote patient monitoring) among other technologies.
Modern Telehealth Technologies
There are several different technologies integrated into telehealth. These include m-health (mobile health), audio and video technologies, remote patient monitoring (RPM), digital photography, as well as store and beyond technologies.
M-health is one of the most popular forms of telehealth technologies that you may be familiar with. When almost everyone in the US owns a smartphone or a cell phone, then this technology is incredibly efficient for use in telehealth.
This is where m-health apps come in handy. This technology involves healthcare programs and applications that patients can use on their smartphones, tablet phones, or laptops.
These software systems allow patients to keep track of their vital stats, manage medication, share information with the healthcare provider and create reminders for appointments with the doctor (in-person or virtual meeting).
Telehealth Equipment Types
The majority of people have easy access to phones, the internet and computers. However, telehealth requires additional equipment and accessories for optimal effectiveness.
Let's take a quick look at the different types of common telehealth equipment that are available in the market today:
1. Telemedicine Carts
A telemedicine cart is a must to carry complex telemedicine solutions, especially by large-scale healthcare providers.
This telehealth equipment is a frame for healthcare providers to store and carry cameras, computer systems and mobile medical devices.
Telemedicine carts often look similar to a mobile work desk, with computers on top and wheels at the bottom for easy portability. Doc tors can easily push the telemedicine carts from room to room when meeting with patients.
This is an excellent way to record and transmit the patient's medical information and to consult a physician from a remote location.
Although these are usually available at large-sized healthcare service centers and hospitals, today even patients with chronic illnesses are buying telemedicine carts to get easy remote diagnosis and treatment.
2. Telemedicine Kiosks
As increasing numbers of companies and clinics are offering varied telemedicine solutions many are including on-site telemedicine kiosks too.
To the normal eye, these kiosks look similar to a little photo booth but are instead stocked with advanced diagnostic and treatment equipment that is most commonly required for a remote check-up of a patient.
These telemedicine kiosks are considerably expensive and mostly purchased by large healthcare companies or retail clinics to provide advanced and prompt healthcare to customers at pharmacies and employees too.
3. Digital Camera
A webcam is a must for any form of video conferencing. Several telemedicine equipment providers offer expensive, high-quality digital cameras to capture crystal-clear videos.
On the other hand, others offer special medical examination tools with mini-cameras attached to them which allow doctors and nurses to get detailed medical images to share with specialists for consultation.
This is fairly expensive equipment and hence mostly used by medical professionals.
4. Equipment in Telemedicine Kit
A telemedicine kit has replaced the conventional black bag that your doctor used to carry.
It contains all necessary electronic equipment that can be required during telehealth visits. Some of the most common equipment to be found in telemedicine kits include:
1. Remote Patient Monitoring
A remote patient monitoring (RPM) device is useful for taking a patient's vital stats and sending the readings to the doctor's device. These are often wearable tech and can be worn round-the-clock comfortably by at-risk patients.
2. Virtual stethoscopes
These devices are designed to record audio from the patient's end and then transmit it automatically to the doctor's device. Patients can be instructed to put the virtual stethoscope on any desired part of the body for examination, such as lungs, heart or digestive system.
3. Wireless scales
Wireless scales help to get an accurate reading of the patient's weight from a remote location. Knowing the correct weight of the patient is essential to prescribe the right dosage and frequency of medications.
4. Thermometers
These are advanced thermometers that can record and display the body temperature to a screen automatically. This is essential to track any changes in the patient's condition.
5. Pulse oximeters
These devices help doctors to monitor and check the patient's oxygen saturation levels. This comes extremely handy when treating COVID-19 patients using telehealth technology.
Conclusion
Despite any challenges that new technology presents initially, telehealth and telemedicine have increasingly become more popular in the US.
Growing numbers of doctors and healthcare providers are choosing to use telehealth systems to provide prompt, efficient and effective healthcare services to patients across the country.
See Also
Telehealth Grants
References
https://amdtelemedicine.com/products/
https://intouchhealth.com/telehealth-devices/
https://business.amwell.com/telemedicine-equipment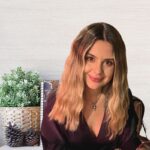 As a nutritionist, I research, find and experiment with recipes, natural diets and meal plans for weight loss, bodybuilding, and detoxing.