Pregnancy and telemedicine – Telemedicine
More and more healthcare providers are beginning to introduce distant services to the management of different health conditions. Pregnancy falls into this list.
Telemedicine can be used in both, prenatal and postpartum care. It opens new doors for people who do not have enough time for routine visits, lives in underserved rural areas or simply want to reduce unnecessary hospital visits during the COVID-19 pandemic.
In this article, we will look through the options currently available in the telehealth market.
Maybe you are interested in programs that combine telehealth and in-person visits to save you time and lower costs. Or you might just need a single consultation or second opinion about your pregnancy.
In this case, we will also discuss how to contact certified doctors online.
For simplicity, prenatal and postpartum services will be discussed separately.
Prenatal care
As a rule, traditional prenatal care models include 14 visits throughout the pregnancy. But in reality, not all of them require in-person attendance.
In cases when we need to do an ultrasound or take blood for lab tests, patient presence is necessary, but some visits are for fetal/maternal vital signs monitoring and patient education.
These appointments can be held online using appropriate equipment. Previous research has shown that lower prenatal visits are safe for low-risk pregnancies.
Currently, some medical centers are implementing this approach in their prenatal care. Their programs share the same pattern and combine in-person and online visits.
We will take MultiCare (WA) virtual pregnancy care as an example.
Their virtual OB service gives busy women with low-risk pregnancies a more flexible care option. Your first visit will still be in person with your MultiCare pregnancy care provider.
After that, your appointments will alternate between virtual visits with a dedicated nurse practitioner, an advanced registered nurse practitioner (ARNP), who specializes in pregnancy care, and in-person visits at your provider's office.
There you will be given a monitoring kit, including a monitor to use to listen to the baby's heart. You will use this kit with your video visits, and your provider will show you how to use the given equipment.
See Also
Each virtual OB call lasts about 30 minutes and is scheduled at a time that's most convenient for you.
You will use a website or app for video visits. In addition to monitoring your weight, blood pressure, and other vitals, you can ask your ARNP any questions about your pregnancy and baby's development.
If there are issues that need to be addressed in person, your ARNP will contact your provider and arrange a meeting.
Below is a sample of the schedule.
Virtual visits
12 weeks
16 weeks
24–26 weeks
30 weeks
34 weeks
1 week postpartum
Office visits
First appointment: History and physical exam
20 weeks: Review ultrasound
28 weeks: test for blood sugar levels/blood work
32 weeks
36 weeks: Group B strep swab
37, 38, 39, 40 weeks
Postpartum exam, six weeks after delivery
Consultation with specialists
In general, there is a lack of maternal-fetal medicine doctors in many regions of the U.S. With the use of telemedicine, patients and their providers can communicate to various specialists, including fetal cardiologists, genetic counselors and diabetes educators.
This reduces traveling time and grants access to quality care for high-risk pregnancies.
All of the services described above utilize telehealth, but still, require you to contact your local healthcare provider first. What if you would like to avoid this step?
You might have a question about your pregnancy and are looking for someone to ask online. It might be a quick question that you prefer not to bother your doctor or nurse with or you may be confused about something you read online?
In this case, it is possible to use resources like Pregistry or iCliniq.
Keep in mind that these websites do not provide medical advice, diagnosis, treatment, or prescriptions. But they can certainly help you with minor questions.
On Pregistry.com you will be able to type one question per day of up to 150 characters long. One of their experts will respond to your question within 24 hours on your Pregistry homepage at no cost to you.
We have already mentioned iCliniq in our Top 10 telehealth companies list. iCliniq is a Medical Second Opinion platform where users can get medical advice from doctors.
This India-based company unites over 3000 highly qualified doctors from various specialties, including obstetrics and gynecology.
On their website, you can ask for a video appointment or submit a written question. The first question is free of charge.
Postpartum care
Postpartum care is very important for the physical and emotional well-being of mothers.
Almost all prenatal care programs mentioned above include postpartum visits, usually 6 weeks postpartum. But maybe you have not been part of these programs or have concerns about your mental health or lactation.
In such cases, you can use any company from the Top 10 telehealth companies list. Most of them offer qualified personnel 24/7 for these issues.
These programs offer numerous benefits over in-person visits, including time flexibility, increased convenience and lower costs.
Summary
Telehealth offers lots of benefits to both prenatal and postpartum care services.
They can help you to save time and travel costs, get qualified care anywhere, or simply find proper answers to your concerns online.
Telemedicine can be used in high-risk pregnancies as well, to monitor chronic conditions like diabetes and hypertension, alongside maternal and fetal vitals.
Current utilization is low but will rise as long as the demand for virtual care rises worldwide.
https://pubmed.ncbi.nlm.nih.gov/
https://www.childrenscolorado.org/
https://pubmed.ncbi.nlm.nih.gov/8596222/
See Also
International Telehealth Regulations
How to Mentally Prepare for Labor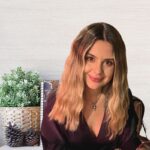 As a nutritionist, I research, find and experiment with recipes, natural diets and meal plans for weight loss, bodybuilding, and detoxing.