How to become a nurse esthetician?
Nurse esthetician, or as you may call it, an aesthetic nurse is a well-paying job, but more than that has a great responsibility.
A cosmetic nurse would help people look and feel their best by using in-office treatments that are not surgical. These nurses are a helping hand to dermatologists and surgeons who perform plastic surgeries as they are trained for patient pre and post-operation care.
Cosmetic nurses perform several skin treatments like Botox, laser treatment, dermal filler, and many more. It is worthy to note that aesthetic nurses are well trained to assist patients with traumatic appearance experiences such as burns or cancer treatments.
They play a strong role in making the patient psychologically strong and confident with their appearance.
Becoming an esthetician nurse in 4 Steps
When it comes to how to become a nurse esthetician there are only four major steps to become one; let's read through them to understand them and their importance.
1. Education
Education is the base for any medical profession; it is important to understand the basics of medicine, the human body, and its functions to put through a good treatment plan.
The students have to think of their courses and careers before choosing for the program they enroll themselves into.
2. Associate Degree in Nursing (ADN)
It is a two-year degree program that includes classes on Nursing Foundation, Adult Nursing care, behavioral health, Maternal and Child Nursing Care, and many more.
It is available in local community colleges as well as vocational schools. These cost somewhere between $2250-$12000 approximately.
3. Bachelor's of Science in Nursing (BSN)
It is a traditional four-year degree program for students to learn a lot about nursing and necessary information.
The courses have practical training in them because it is equally important to have hands-on practice as much as theoretical knowledge.
When it comes to job selection, the interviewers hire candidates who have a BSN degree in hand because BSN advances the information brings out better results at the clinic than ADN.
However, students who have an associate degree may also advance their degree to Bachelor's in Science in Nursing by using the RN to BSN bridging program.
4. NCLEX-RN
It is an exam that allows the nurses to become licensed nurses. The national level test is a mandate to pass after the completion of their nursing school.
NCLEX-RN is taken only under the authorization of the State Nursing board.
Obtain Licensure
After passing the NCLEX-RN test, the candidate must apply for a state license to start working as a nurse.
The state license eligibility and additional requirements vary from state to state; however, no nurse can work without a valid state license. There is no specific license to be an aesthetic nurse.
Undergo esthetic specific training
Esthetician nurses are trained for in-office treatment, which means they know different treatments using injectables and medicines for skin care and appearance-related issues.
Product manufacturers and medical institutes provide aesthetic-related training to keep the nurses upgraded with the latest knowledge and treatment plans.
Some training programs may even provide certification, which is useful in the nurse career; however, many states do not need a certificate.
Still, additional and specialized skills and knowledge open wider opportunities for esthetician nurses.
These are the steps to follow for becoming a cosmetic nurse. There are several additional certifications and diploma courses available online, which will add to your skill and help in early career growth.
It is not mandatory to do them, but whoever takes those certificate courses has an upper edge over others.
Job Opportunities
Aesthetic nurses have a wider scope as they may work in clinics with cosmetic surgeons, salons, and spas.
Some may even choose to work independently, meaning they would assist patients just not in a doctor's clinic or hospital.
The salary range is different in each workplace and also the growth rate.
However, it is good to note that a hospital setting will grant better career growth with a lot of added skill than spas and salons.
Final Words
Esthetician nurse is a great career choice but needs to be given a complete thought.
There is no one eligibility, but anyone with an associate degree in nursing can enroll into RN if they pass the NCLEX-RN national test.
Advantageously, nurses with ADS are allowed to upgrade their degree to bachelor's using the RN to BSN bridge program online and offline.
Many nurses work in the same profession because of the job flexibility and growth opportunity.
You'd be a nurse but with several certifications and hands-on skills that determine your salary package.
How to Become a Nurse Practitioner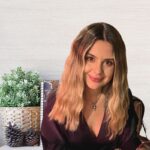 As a nutritionist, I research, find and experiment with recipes, natural diets and meal plans for weight loss, bodybuilding, and detoxing.