How to Become a Cardiac Sonographer?
If you have a deep interest in anatomy and love saving people's lives and using state-of-the-art technologies, becoming a cardiac sonographer might be for you. It's a rewarding health career.
The main job of cardiac sonographers is to use imaging technology to diagnose heart issues and devise a suitable treatment plans for patients.
They work for public health institutions, private medical clinics, diagnostic imaging centers, and hospitals. If you are planning to become a cardiac cardiographer, read our guide below.
Becoming a Cardiac Sonographer
If you are planning to become a cardiac sonographer, take into account the steps below to make your career bright:
1. Fulfil Necessary Requirements
A career in this field needs the following:
a) Education
The majority of organizations and hospitals prefer cardiac sonographers with higher education. An associate or bachelor's degree program is needed to secure a job. These programs incorporate:
Diagnostic medical sonography and use of advanced cardio technology.
Medical ethics
Patient care
Cardio anatomy, physiology, and function
You can pursue a four-year bachelor's degree in echocardiography, cardiovascular technology, or an associated field to stay ahead of other candidates.
b) Professional Certification
Employers might also need a professional certification in echocardiography.
Although certification is not compulsory, it increases your chances of getting a higher salary than uncertified candidates. The most common cardiac sonographer certifications include:
Cardiac Sonographer certification
Diagnostic Cardiac Sonographer certification
Students must consider programs accredited by the Commission on Accreditation of Allied Health Education Programs. The exams are conducted via the Cardiovascular Credentialing International or American Registry for Diagnostic Medical Sonography.
c) Skills
If you are equipped with the skills mentioned below, you may be a good candidate for a cardiac sonographer position.
You must possess technical skills. They help you correctly and safely use medical imaging equipment and ensure you do not miss out on any important data of the patient.
Communication (Both Written and Verbal) and Interpersonal Skills
For cardiac sonographer jobseekers, strong communication and interpersonal skills are essential. This will let them interact with the physicians, patients, and cardiologists more effectively and clearly show imaging outcomes.
A strong eye for detail lets you identify which pictures are helpful for cardiologists.
A cardiac sonographer must work no matter the situation of the cardio ultrasound.
A strong understanding of cardiology is another entry-level prerequisite in this sector. You must also stay abreast of the latest technology.
2. Obtain a License
Sometimes, the candidate must make sure that he or she has a proper license to work as a cardiac sonographer. It's best to check the rules within your state and apply for a license if required.
3. Continue Your Education
A candidate is required to continue education to make his or her certification work. Make sure you stay aware of the continuing education requirements for your certificate.
4. Apply for a Job
Send an attractive cover letter and resume to the health organization recruiting echocardiographers and rock the interview. Ensure you highlight your experience, relevant skills, and educational achievements via clinical rotations in your resume.
The moment you step into the interview room, have confidence in yourself. All this will make you an ideal candidate for the cardiac sonographer position.
What to Expect?
Below are the common duties of an echocardiographer:
Use an echocardiogram or ultrasound and study the in-depth 2D or 3D pictures taken to collect the essential details about the patient.
Evaluate the patient's heart condition by seeing the valve functioning, blood flow, and heart chamber size.
Helping physicians to help diagnose patients with heart problems
Storing test outcomes and patient information correctly.
Help move immobile patients from wheelchairs and beds onto the examination table.
Doing some administrative responsibilities such as cleaning echocardiogram and ultrasound equipment, explaining the process to the patients, scheduling medical imaging appointments, reporting equipment problems to the supervisors, etc.
Career Outlook
After becoming a cardiac sonographer, you can expect $76,000 as a median pay. The total salary depends on the education, experience, location, and the employer itself.
With the advancement in echocardiography and medical technologies, we will see a bright career for those interested in this field.
As per BLS, the job vacancies for echocardiographers in the United States will increase faster than average.
Wrapping Up:
Cardiac sonography is a constantly evolving field. It's a specialty within the sonography field that can fulfill your desire to use advanced medical technology.
Becoming an echocardiographer is one of the best decisions you will make for yourself. You can choose a particular educational path to work in this sector.
How to Become a nurse practitioner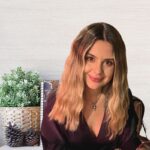 As a nutritionist, I research, find and experiment with recipes, natural diets and meal plans for weight loss, bodybuilding, and detoxing.