Grants to Pursue a Career in Dental Healthcare
Dental healthcare is a part of the vast healthcare system with different posts such as Dental doctors, surgeons, and Dental Assistants.
Schooling costs a fortune to the students; therefore, students depend on loans for paying off the heavy academic fees, which may result in debts at an early age.
Here, grants come as a savior for students as it provides them with financial aid.
There are various grants available, which are rendered based on an assortment of factors. The grants allow students to get their desired education without worrying about the loans and interest rates.
In further paragraphs, we will understand dental care schools' expenses and types of dental assistant grants.
Costs at Dental Assistant Schools
Dental Assistant Schools worldwide cost heavily for students; however, it may vary based on the location and program type, but in a which way, the money called by these schools is large and possesses a burden on student's pockets.
On average, the prices incurred by students are between $4000 to $16000 based on their choice of program, duration of the program, and location of the school.
However, it is suggested to check the course line properly before enrolling to check if the externship and internship costs are included in the fees or not.
There might be extra charges applied to learning the advanced equipment; therefore, having proper research well in time will help avoid uncalled for financial stress in the later stages.
Grants and their types.
The main reason behind starting grants by state or government is that higher education costs should not stop any individual from pursuing careers in their desired fields.
The criterion to require need-based grants is effortless; the students must fill a Federal Student Aid form known as FAFSA (Free Application for Federal Student Aid). The form is readily available online and on the Federal Student Aid mobile app.
The student has to visit the college financial aid support team, and they shall further assist in filling in the form details correctly.
There are majorly two types of Grants:
Pell Grant
A grant specifically made for single mothers who wish to complete their education but lack financial resources. The aid provided by Federal Student AID is based on four factors:
Cost of attending the school.
Expected Family contribution.
School enrolled in.
The degree program.
Pell Grant helps single mothers fulfill their dream of becoming dental assistants or excel in their chosen field by paying the education fee. The receiver has to fill out the FAFSA form, which is open till June 30th every year; shifted to September 30, 2021, owing to Covid 19.
A report is directed after the form submission, which mentions if the student is eligible for the grant or not.
Some mothers are eligible for the maximum Pell Grant automatically if they have dependence on them and the annual house income is below $25000.
However, the maximum pell grant limit is based on the enrollment status of the candidate, meaning if the course is part-time or full-time.
Federal Supplemental Educational Opportunity Grant- This grant is paid to students in need of financial help basis their application form. The application form for FAFSA is reviewed.
The amount of the grant is decided based on the number of students who have applied and the financial condition of individual students and the grant aid limit of the schools.
Each school in America that enrolls with Federal Student Aid has funds to grant aid to complete their education without financial stress. The funds at the school are given by the U.S. Department of Education office under Federal Student Aid guidance.
The money help made via FSEOG does not need to be repaid; however, you may be asked to repay the grant in some cases, and it will be mentioned to you beforehand.
The grant amount may range between $100-$4000 annually, which is again subject to various factors, including the fund availability at the candidate's school and the time of applying.
Conclusion
Your dream of a career in Dental Assistance can turn into reality; you need not worry about finance being a hindrance in your growth because the financial assistance is given by Federal student aid to students in need.
Research for your courses; apply for the schools that provide monetary assistance to their students.
See Also
Smile Design Procedure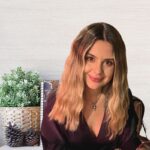 As a nutritionist, I research, find and experiment with recipes, natural diets and meal plans for weight loss, bodybuilding, and detoxing.