The Best Telehealth Apps
Telemedicine and telehealth refer to the availability of health services and information via telecommunication technologies over the internet.
Although both terms are often used synonymously, there is a huge difference between the two that needs to be kept in mind.
Telemedicine is a branch of medicine made popular, especially during the recent pandemic of COVID-19. Telehealth is a term used to describe the technologies and apps used to make telemedicine possible.
What are telehealth Apps?
Telehealth applications can be downloaded on your mobile phone, and in some cases, on your computer. These applications allow you to communicate with your primary care physician or consultants and discuss your health issues freely.
Using these applications, you can either text, video call or voice call your doctor, who can then diagnose, treat, and follow-up with you.
Benefits of Telehealth Apps
Telehealth applications are revolutionizing the field of medicine and healthcare. They have several benefits, the most important of which is the safety of patients.
Given the recent pandemic, access to healthcare has been limited for the sake of patient safety. People with minor health problems are asked to refrain from visiting the hospital and clinics in order to minimize exposure to the deadly coronavirus.
In moments like this, telehealth applications have made diagnosis and treatment of such issues possible for patients, from the safety and comfort of their homes.
Some of the other benefits of telehealth applications include:
Accessibility: Patients can contact a physician at any time of the day, and receive a reply quickly. Compared to physical visits to a doctor's office, people can now access healthcare at any time of the day. Moreover, people can speak to and consult a doctor practicing far from the patient's residence.
Low Prices: Telehealth Apps are usually more affordable and have reasonable prices compared to in-person visits to doctor's offices. Along with that, these applications are made affordable for both, people with and without an insurance plan.
Five Best Telehealth Apps of 2021
All telehealth applications have their own specific features and uses, that make them unique and stand out.
Based on customer satisfaction rates and the online reviews by users, mentioned below are the five best telehealth applications for the year 2021.
1. AmWell Telehealth App
AmWell Telehealth application provides more than general healthcare as it has several specialties available on the app such as emergency medicine and psychiatry.
All services are available 24 hours a day and 7 days a week. The different services provided by AmWell strictly adhere to guidelines set by HIPPA, and ensure that your healthcare information is confidential.
Apart from these benefits, AmWell App has reasonable prices, which add to its overall appeal.
2. MD Live
MD Live is a telehealth application that provides emergency medicine, behavioral health, and dermatology services.
The reason behind high reviews of MD Live is its commitment to patient education as they not only prescribe medications but also explain why a specific treatment has been prescribed and why other similar treatments have not been prescribed.
The telehealth application ensures safety and privacy through their medium, for both patients and doctors.
An added benefit of MD Live is that they offer full refunds if you cancel your appointment 24 hours before the appointment.
They also do not require a membership fee for you to use the app, you just need to pay for the services you require, hence, making it one of the most affordable telehealth options.
3. Doctor On Demand
Doctor On Demand is a telehealth application specializing in urgent care, behavioral health, counseling, and pediatrics. This app is yet another affordable telehealth application that emphasizes what services it provides and what services need urgent medical care in the hospital.
Their behavioral health and counseling services make them stand out as they make important, healthy lifestyle changes possible.
They also provide pediatric counseling and follow-up for vaccinations and milestones of children. In fact, it is reviewed as the best telehealth app for preventive medical care.
It is important to note that doctor on demand allows you to choose your doctor for your appointments however, if you are using the app for urgent care sub-specialty, you may be assigned a doctor available at that time.
Another important benefit of this app is that it does not require membership fees for you to use the app.
4. Lemonaid
Lemonaid is a telehealth application providing internal medicine, infectious medicine, sexual health, and counseling services.
They also provide primary care visits for general health issues, all for a reasonable price.
This app allows you to schedule an online appointment without any membership fees and even allows you to renew your prescriptions from the comfort of your home.
It is one of the most convenient options for telehealth.
If you are looking for healthcare options outside of traditional hospital visits, these telehealth applications may be a great substitute for you.
References
https://www.mayoclinic.org/healthy-lifestyle/consumer-health/
See Also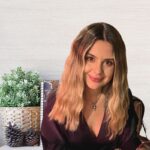 As a nutritionist, I research, find and experiment with recipes, natural diets and meal plans for weight loss, bodybuilding, and detoxing.