What is the Best Makeup for 40 Year Old Women?
It is easy to give your outlook glow and glow just by following some simple and easy makeup tricks. Discover with us now how to cover up wrinkles, dark circles, and swollen eyelids and hide them forever!
1- Choose products with a light texture
Usually, after crossing the forty-year barrier, some wrinkles appear on the forehead, lip area, and eyelids. To hide these signs of aging, use products with a light texture that quickly penetrates your skin.
Dispense with foundation, eye shadow, and thick textured highlighter pens, which make your skin look unnatural and highlight more the flaws we want to hide. Hence, you should avoid creamy eye shadows and thick eyeliner pens.
2- Define your eyebrows
Eyebrows play an important role in defining the look, especially if you care about it constantly. We recommend that you draw your eyebrows with a marker that is darker than their original color for a better result. Try this eyebrow liner for the most natural-looking brows.
3- Apply makeup only to the upper eyelid
Avoid applying mascara, eye shadow, or an eyeliner pen to the lower line of the eyelashes, as this will reduce the size of your eyes, increasing the severity of dark circles and wrinkles.
4- Choose a silk eye shadow
Most of the time, shiny eye shadows extend to wrinkles and thus define and highlight them. Therefore, it is advisable to choose a silky and soft eye shadow.
To define the base of the eyelashes using eye shadow, it is necessary to use a thin oblique brush as it makes the task easier for you, as it enhances your outlook while keeping it natural and not exaggerated.
5- Use voluminous mascara for eyelashes
With aging, the eyelashes can stick together and fall out if we use an intense mascara with a thick brush. For this, it is best to use long-wearing mascara for thin and light brushed eyelashes.
6- Correct the defects
Many women have a problem with the thickening of the skin between the eyebrow and eyelid, which may sometimes cover part of the eyelid.
To overcome this problem, you can only follow makeup tricks: apply medium intensity eyeshadow on the eyelid wrinkle, then apply another lighter shade over the entire eyelid.
Using mascara, lengthen eyelashes in the middle of the eyelid towards the outer corner of the eye. If you want to expand your outlook further, you can place an iridescent eye shadow under the eyebrows to attract light.
7- Dare on false eyelashes
For women who have experienced a large fall of eyelashes and who do not suffer from any allergy, the use of false eyelashes is a wonderful and ideal solution.
Aesthetically, false eyelashes give you a vital look and the desired attractiveness, but at the same time, obtaining high-quality eyelashes can be a little expensive. You can make up your mind, madam, based on your budget and how bad you need these eyelashes!
8- Liny your wrinkles
The color and texture of eyeshadow can help you to cover and hide the wrinkles that are under and in the outer corner of the eye. But you must bid farewell to the gray, black, and blue colors, and of course, the smoky that highlights wrinkles!
The solution is to choose soft and light colors, our advice to you is to notice the different colors that make up your eyelid and to choose eye shadows that can give it an added value.
This is why makeup experts recommend choosing colors like beige, brown, light pink, khaki, and more. We also advise you to avoid using black mascara and replace it with brown or dark blue.
9- Avoid matte lipstick
As a woman grows older and reaches the age of 40, she will start to notice some cracks on her lips due to dehydration and not enough moisturization. To prevent this from occurring, you will need to use lipstick with vitamins and moisturizing effects.
Makeup for mature skin over 60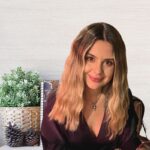 As a nutritionist, I research, find and experiment with recipes, natural diets and meal plans for weight loss, bodybuilding, and detoxing.